BEAUTY
❤ ❤ ❤ ❤ ❤ ❤ ❤ ❤ ❤ ❤ ❤ ❤ ❤ ❤ ❤ ❤ ❤ ❤ ❤ ❤ ❤ ❤ ❤ ❤ ❤ ❤ ❤ ❤ ❤ ❤ ❤ ❤
 Amante, Coucou and Pretty Secrets Innerwears and Amrapali Leaf and Chain Detail Necklace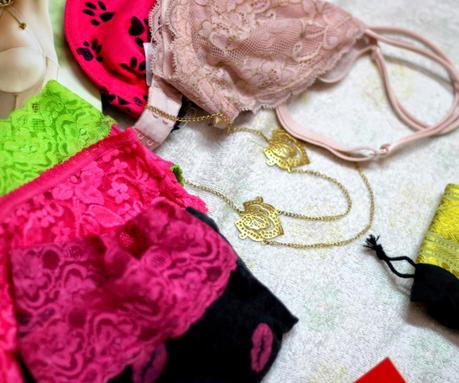 I
t's always been on my to-do list to shop for pretty lingerie and wear them like I don't own anything else. But wait! I live in India and showing off my lingerie in public is still nothing but a dreadful thought. I liked to flaunt the straps though! It happened when I wore tanks that looked perfect on my athletic body. Right now I am a mom to a 7 month old and trying to lose post-pregnancy weight. So showing off my flabby arms in tanks would not be a good idea but hey, I can still wear pretty lingerie, right?
This is why I recently bought a couple of bras on Zivame and panties at Pretty Secrets. 
My plan was to buy both on
Pretty secrets
, but then I bumped into
Zivame
with money saving sale. They had Amante bras for just rs. 399 and in my size (
similar here
) plus a new brand called Coucou which I liked in in carrot red and navy blue color with paw details (
Something similar without the paw and lace detail
) for just Rs. 375. I bought both bras for only Rs. 774 while two bras - Amante and Pretty Secrets were for Rs. 1200 something on
Prettysecrets.com
.
On the other hand, Pretty Secrets has a collection of pretty lacey bottoms with lovely color combination and prints. Remember my
Lip Prints Clothing post
? I found an innerwear with the lip/kiss print. so in love with it!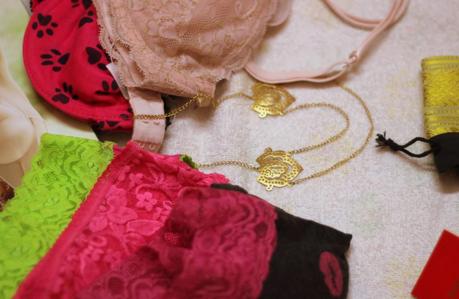 Now a days, I am loving delicate jewelleries that I can wear on daily basis. So, I bought this really cool Amrapali neckalce with chain and leaf details, i also listed this necklace in my post 
10+1 Dainty Jewelleries By Amrapali
.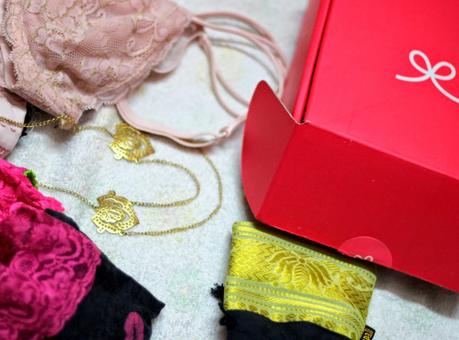 Pretty Secrets:
Placed order on:Order delivered:
Zivame:
Placed order on:Order delivered:
Amrapali:
Placed order on:Order delivered on: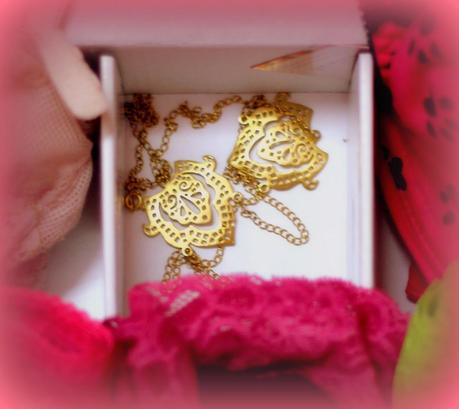 While bras are of good quality, I find the lace quality in panties to be a little rough except the kiss print one. I also got Pretty Secrets coasters with tongue-in-cheek quotes. One of them is below!
Amrapali
necklace is a delicate gold plated cut out leaf motif twin strand necklace. I expected it to be really thin and so delicate that it can break in heavy wind thurst kinds, but nope. The quality is good and the gold color is not tacky and shiny but muted. I LOVE it!! My first Amrapali jewelry.
BUY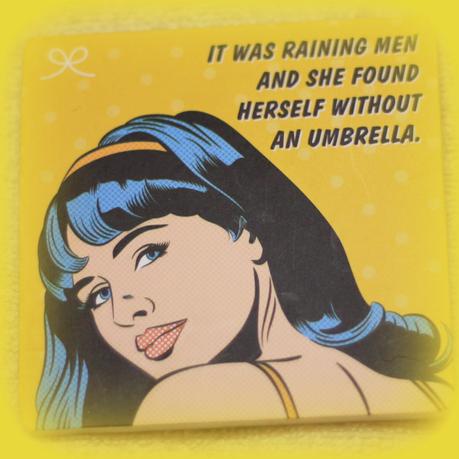 Let me know what you like the most?
#factsofmylife
 Intimates are one thing that i really want to splurge but when it comes to doing that, i take a back seat. I am going to change this. Just wait and watch.