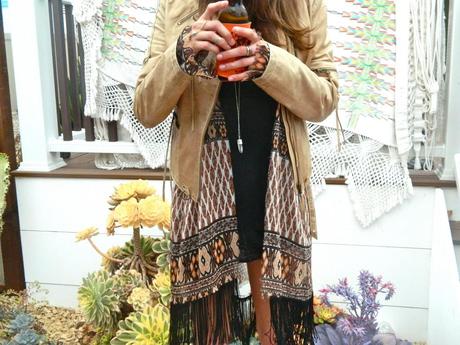 Ahhh my favorite thing ever in my closet (right now atleast)…. my fringe kimono that I crafted up with my own two hands. Still confused about how I did it, but it turned out to be fabbbb. I also was pleased to finally be able to wear my vintage woven boots. I honestly had forgotten all about them, but was happy to pull them out of the back of my closet. They were a big hit, even to the guy working at the liquor store. I think he wanted to borrow them??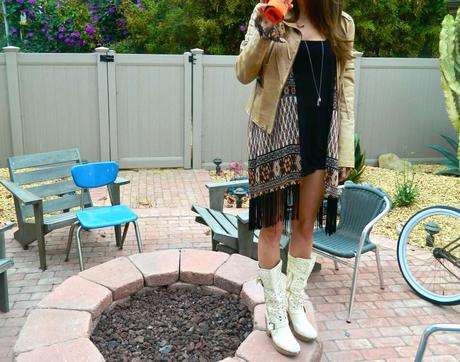 Tan leather jacket (similar style found here), silk blend black pocket tunic found here.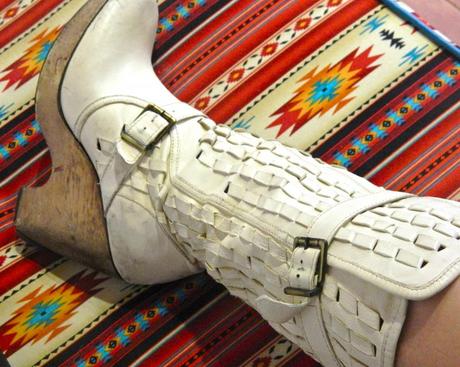 My beloved woven boots, a fab thrift store find from San Fran.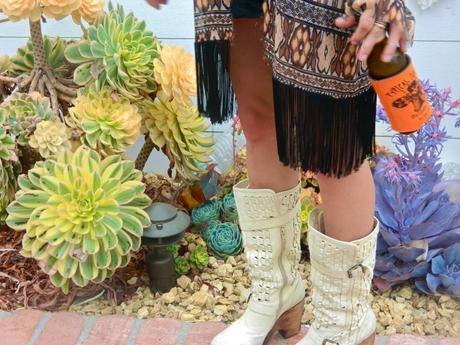 Fashionlushxx fringe kimono blouse- similar (pre-made) style found here.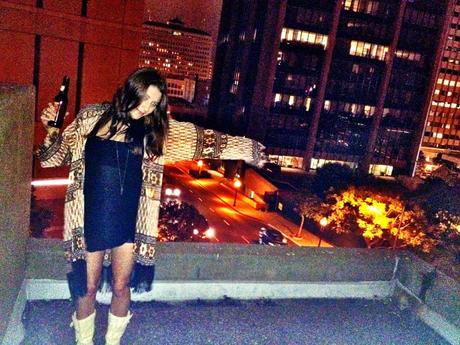 Ending the night enjoying a brew and a rooftop view of beautiful Downtown San Diego.