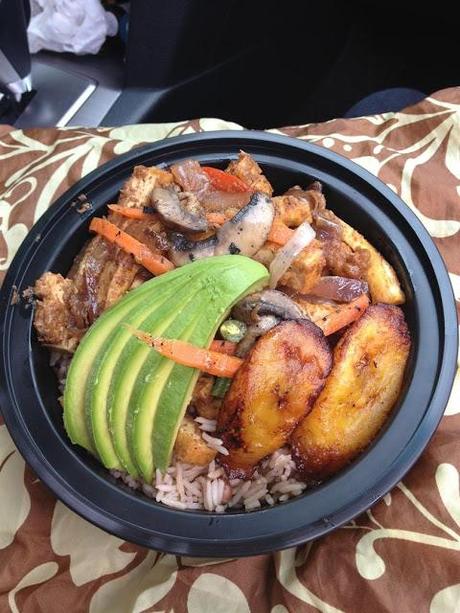 BBQ Tofu Stir Fry
We thought it would be fun to share one of our absolute favorite restaurants in Toronto. This will be a total tease for all of you who aren't in Toronto. Or, it might prompt you to book a flight!
One Love Vegetarian Cafe is a vegan joint with the most delicious food in the whole city - vegan or not. Everything on the menu is
packed
with flavor. We savour every bite. Our top picks are the BBQ Tofu Stir Fry and TVP Curry.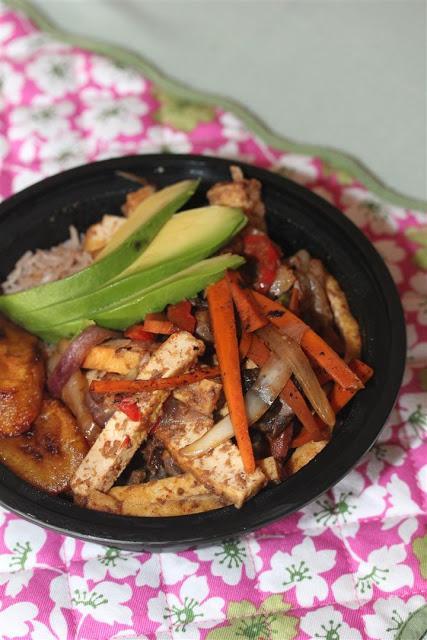 BBQ Tofu Stir Fry
The BBQ Tofu Stir Fry combines soft yet chewy seasoned tofu with rice, beans, veggies, avocado, and fried plantains. Oh, the tofu and plantains! I cannot put into words how delicious this dish is. Seriously - you must try it to believe it. The dish is very satisfying and filling - all for $10.99 + tax. You can't beat it!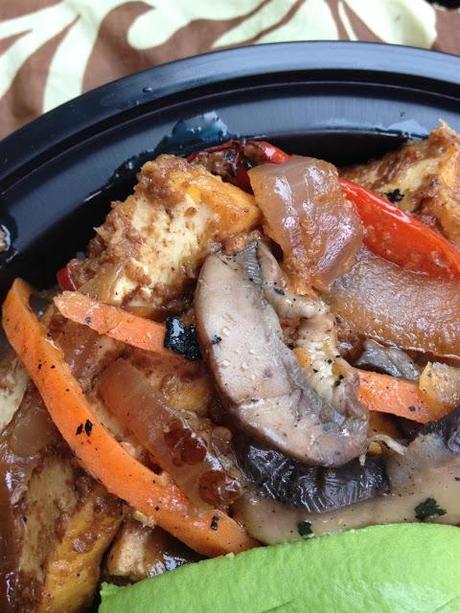 BBQ Tofu Stir Fry - CLOSE UP! Look at that tofu!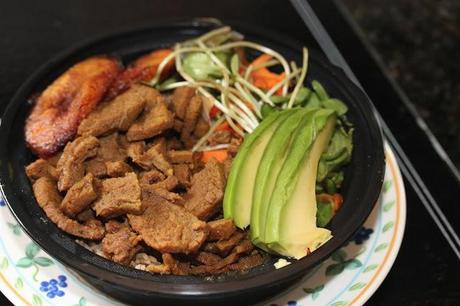 TVP Curry
The same level of deliciousness applies for the TVP Curry - it might even be amplified in this second choice. Wow! The TVP is so tender and flavorful. This dish comes with rice, avocado, and fried plaintain again but instead of veggies, you get a micro-green salad with
the most delicious salsa ever
! I'm not even sure how to describe it except to say that it's like fireworks in your mouth.
Be sure to ask for the hot sauce - it's the most deliciously garlicy spicy sauce that will ever grace your mouth. It really enhances the TVP and Tofu without overpowering it or blowing out your palate.
I think I used the word delicious a million times in this post but One Love Vegetarian makes the best vegan cuisine ever. Your taste buds will thank you!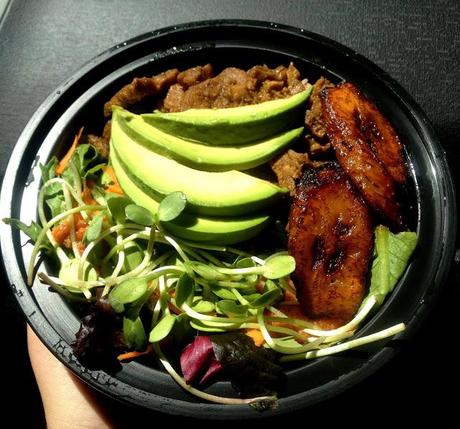 TVP Curry