The high in Texas yesterday was 95 degrees.Now I love summer as much as the next person, but it's March. This is crazy!A granola bar for my afternoon snack would no longer do!I wanted something cold and refreshing.Something that's fast, easy, and healthy.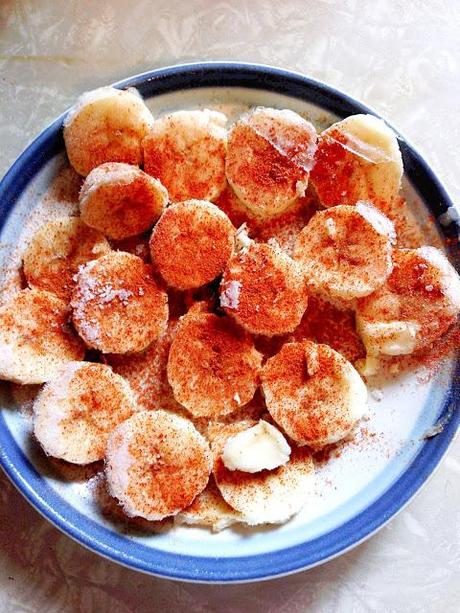 So, being the underachiever that I am, I cut up a banana, sprinkled cinnamon on top, and froze it. I was going to just leave it at that. Clearly my creativity Friday morning was at an all time low.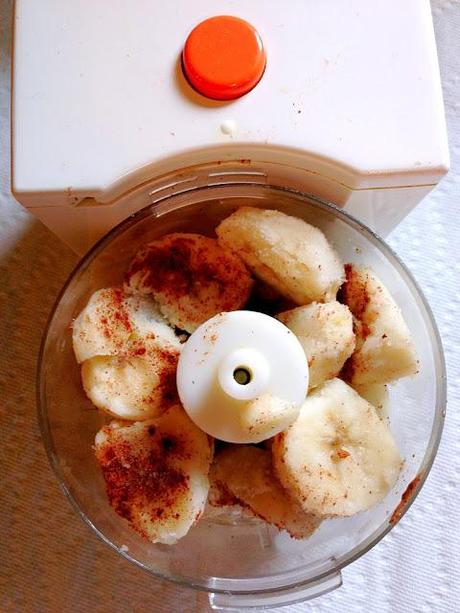 When I pulled out my frozen banana, I'm not going to lie, I was feeling kind of disappointed  Then I remembered a past blog post expressing my desire to make banana ice cream. (I'm a loser I know!)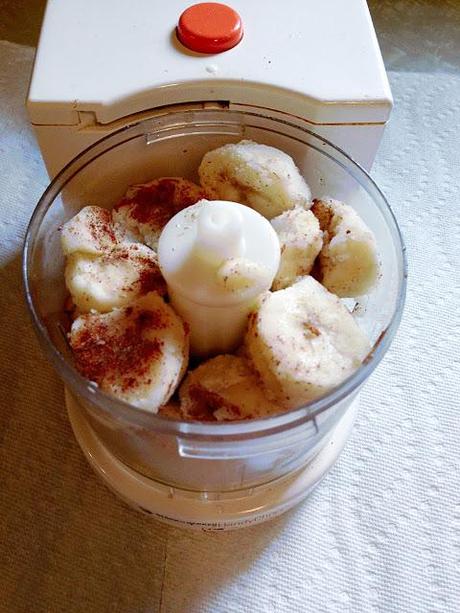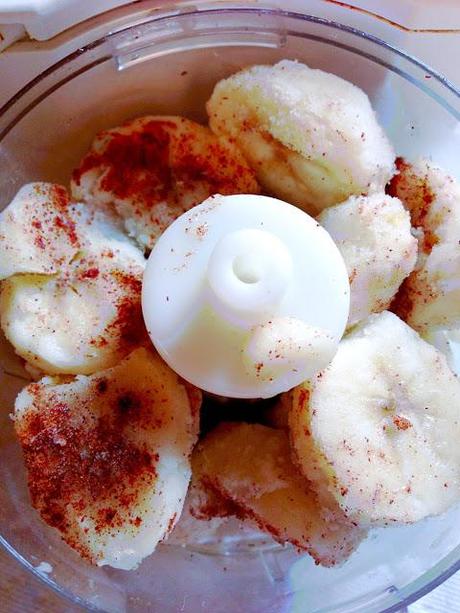 I put my little banana slices into the food processor to see if bananas could actually make ice cream! I know, I know, my lack of faith in bananas is disturbing! It was a moment of weakness I'll admit!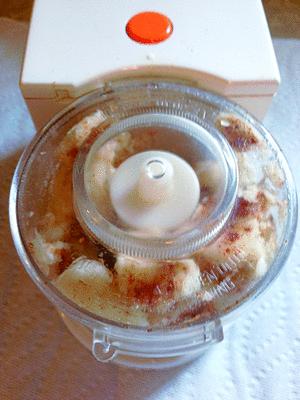 Then, I started the blend the slices. During the blend I was sort of pacing the kitchen and trying to figure out if I'd just ruined my afternoon snack or not.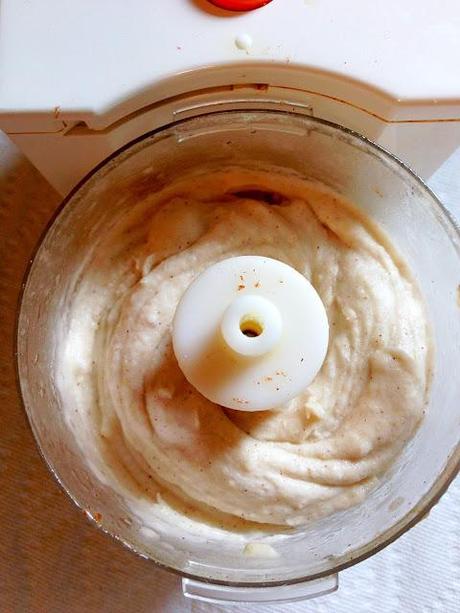 Approximately two minutes later, my banana had become ice cream. No, it's not a flaky ice cream or one lacking in the sweetness department. It has the same texture as a custard ice cream!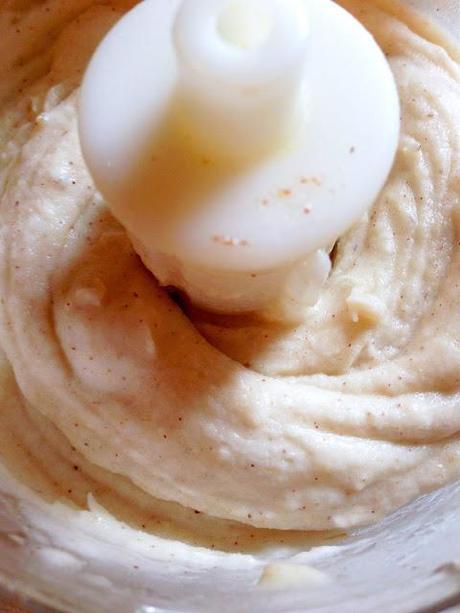 I was eating the ice cream out of the food processor when it occurred to me that I should probably write a post about my new creation. Judge all you want, but the prospect really excited me.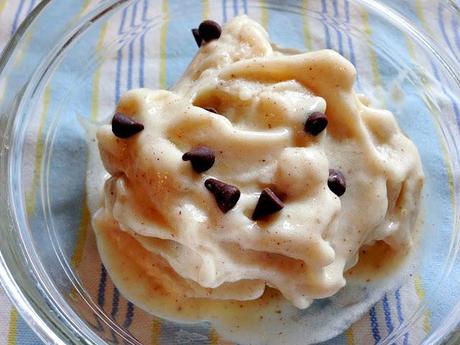 I spooned the ice cream in to a bowl (trying to get it ready before it melted!), and of course, I added chocolate chips. That wasn't for the blog though. I just like chocolate chips.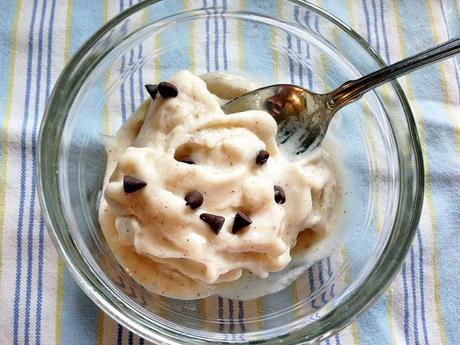 I managed to get 2 pictures before I decided the ice cream looked too melted. Or maybe I was just anxious to eat my bowl of ice cream. The world may never know.
One Ingredient Banana Ice Cream
Peel your bananas first. 

Cut them into small pieces and sprinkle cinnamon on top. (Optional, but I love cinnamon!) 

Freeze for just 1-2 hours on a plate. 

Blend, blend, blend - occasionally scraping down the side of the processor when they stick. 

Watch your normal banana turn into ice cream WITHOUT an ice cream maker!