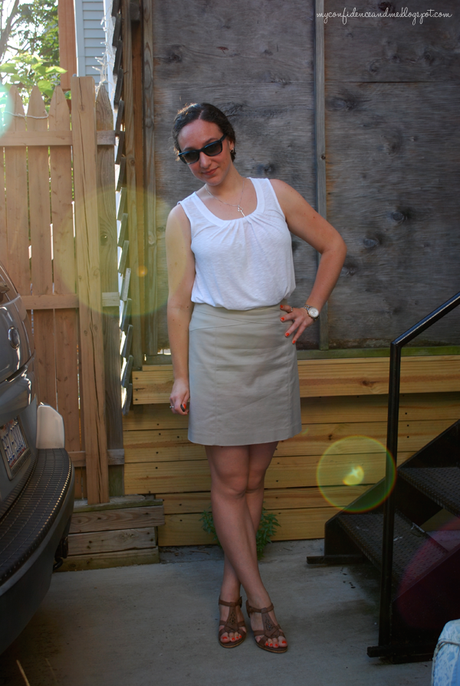 Hi Friends! TGIF.
I'm so glad it's the weekend. I wish I could sleep, but I'm heading off to New York for the weekend. I can't wait to explore places I haven't been yet! And it will be cooler there than here. Marginally. At least there's shade because of all the tall buildings and we will be able to find air conditioned places somewhere. Hoorah!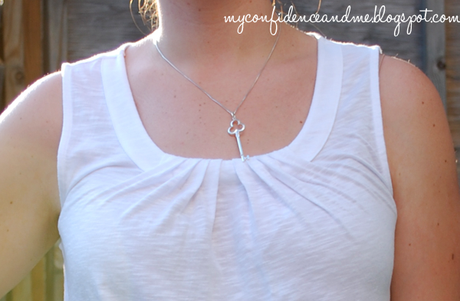 Yesterday, I compared this outfit to an ice cream cone whilst talking to A. Brownish bottom, bloused white top. I see it, don't you? Also, I wore heels for the third time this week. Winning? Or maybe just getting over my OCD about being 8 inches taller than everyone around me...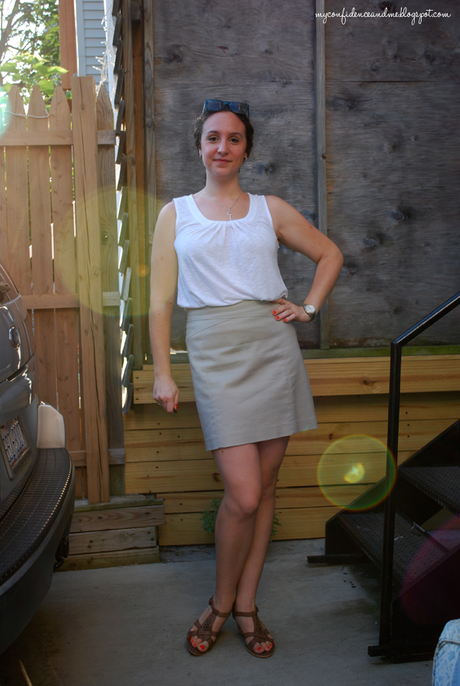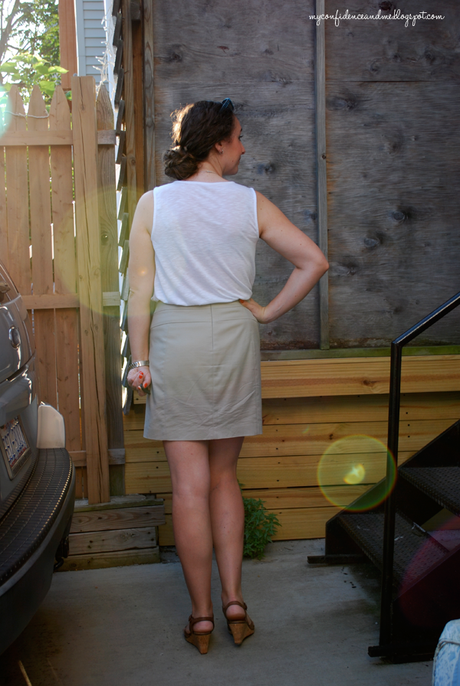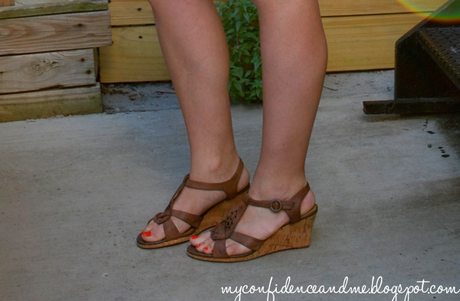 Bonus awkward shot, because I think I'm the queen of awkward outfit photos. For some reason, I find it way harder to look happy and not like a mannequin when I am taking pictures of myself. At least with someone else taking the pictures, I can interact with them!

(Nicole, if you are reading this, you are my photographer this weekend for this reason).

Shirt: Loft (similar) | Skirt: Banana Republic (old) | Shoes: Clarks via DSW (old, similar) | Sunnies: Ray-Ban | Necklace from my mom | Watch: Fossil