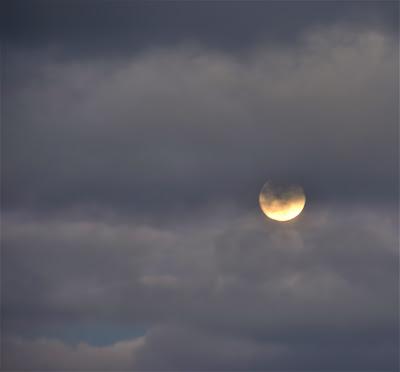 Around 6 -- the temperature is in the teens . . .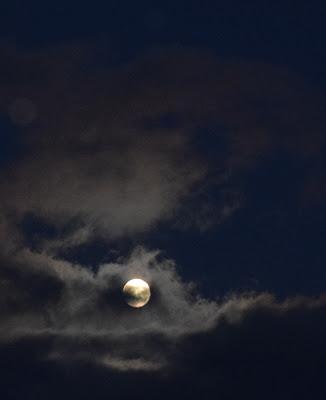 and there are lots of clouds . . .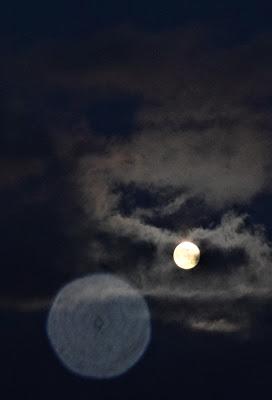 I wonder how this image happened?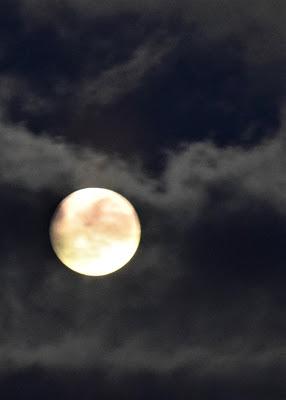 There's a full eclipse coming and the moon is supposed to look blood red at totality -- but will there will be clouds -- or will I will be awake and feel like going outside around midnight?
Hmmmm . . . I kinda doubt it.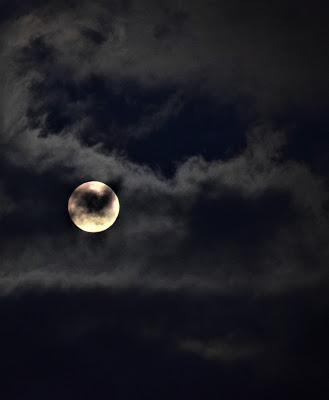 I surprised myself. John woke me at 11:30 and I got a few shots of the beginning stages.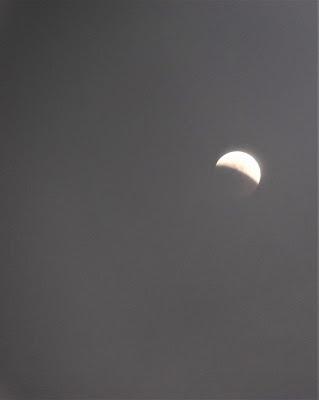 The moon was almost directly overhead and I was in my nightshirt and a jacket, leaning against a snowy railing and trying to steady the camera.. I got these two shots and  went back to bed  for about twenty minutes. When I went back out, I got one fleeting glimpse (but no picture) of the rather tarnished looking moon before the clouds swallowed her up.