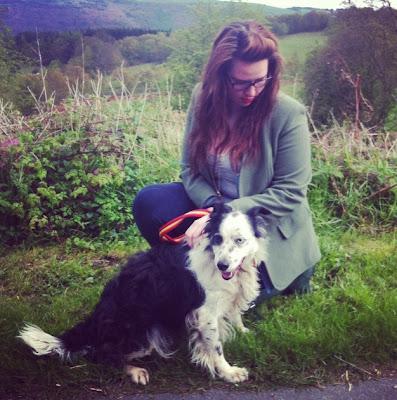 Emma the sheepdog & myself :)
My Grandad is away visiting family in Aberdeen for a few days at the moment, so my Mum and I have been saddled with the job of dealing with all the 'farm duties'. I say saddled with - it's actually quite nice to spend a few days helping out there. Getting to cuddle all the fluffy creatures is fun and has helped me to chill out this weekend as after a crappy week of work + Liverpool's defeat yesterday, I've been left feeling a little deflated to say the least.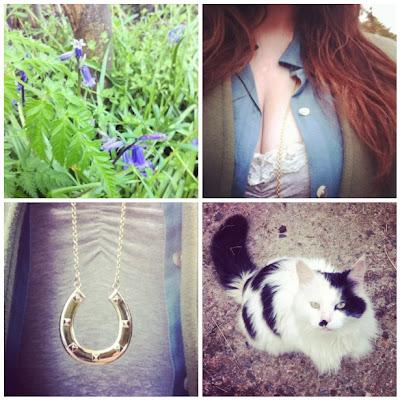 1. Bluebells <3 2. Detailing. 3. House of Harlow "Horse Shoe" pendant. 4. "Big  Cat" (yes, that is his actual name - inventive eh?!)
I
love
this pendant. Bought it about a year ago in the sale (I can't remember where from) and the thing I like most about it is the length of the chain. If you've got big boobs you'll know what I mean when I say that sometimes if a necklace is the wrong length, it can disappear down the cleavage "crack" never to be seen again. Same thing often happens if you're wearing a cross body bag and it ain't a flattering look. No fear of that happening with this though :)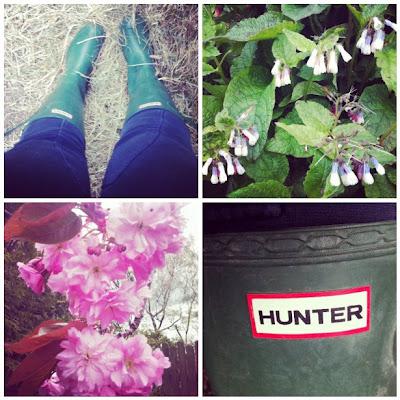 1. Hunter wellies in the hay/Very old Toggi jodhpurs. 2. Pretty flowers. 3. Cherry blossom. 4. Detailing
These wellies are
the
best thing since sliced bread. Having chunky calves meant that I found it almost impossible to squeeze my legs into a normal pair of boots; I either had to buy the shorter length ones or walk around looking totally ridiculous with my circulation being cut off! Well not anymore! I got these a couple of years back and even though they cost me around £70 they were
so
worth it. They're part of a special range that
Hunter
do for ladies with larger legs, called "Huntress" - so if you're having the same problem that I had I suggest you check it out. 
The flowers in the second pic are growing
everywhere
at the moment, yet I have no idea what they are. If someone could tell me I'd be v grateful?! I've always had an obsession with plants and wildlife since doing my Pony Club "Poisonous Plants" badge at the age of 8 (
geek alert
) and so it's really bugging me that I don't know the name of them!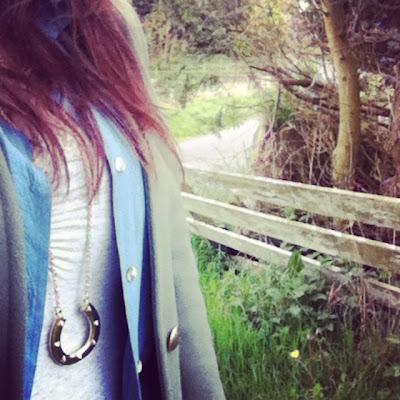 Blazer - Lucia (vintage), Pendant - (as above), Vest top - Primark, Shirt - M&S (via charity shop).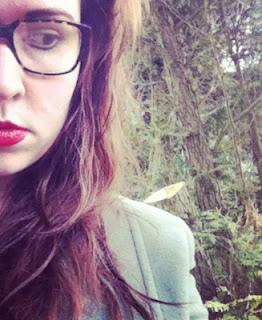 "Strike a pose" - Glasses - Marc by Marc Jacobs.
What does everyone else enjoy doing to make them feel better after a stressful week?