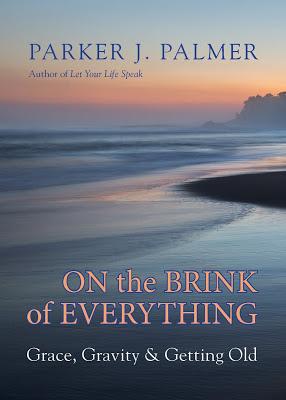 On the Brink of Everything was sent to me by a  thoughtful friend who, though younger than I, is probably also dealing with the staggering realization that our lives are well into the back nine. 
Palmer's series of essays is (to quote Naomi Shihab Nye, one of my favorite poets) "a book of immense gratitude, consolation, and praise . . . an honest wake-up chime, no matter where you are in your own time line."
His advice on writing is particularly good.  "1) Care more about the process than the outcome. 2) As you are getting started, give your work away to maximize the chances of dumb luck . . . 3) Be willing to dive deep. spend a long time floundering, and practice beginner's mind no matter how loudly your ego protests."  
And, as he points out, this advice might apply to other things than writing . . .