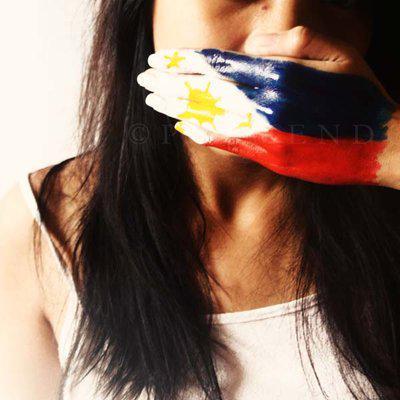 Wikang Filipino by ~LacerationLove
I always correct people when they say "Tagalog" is our national language. While a majority speak it, I believe to say Tagalog is our national language is outdated, and in my opinion, Tagalog and Filipino should not be used interchangeably.
Here's what I always point out:
Cebuanos are offended.
Well not only them, but also the natives of other regions.
But having traveled a lot, I've observed that Cebuanos are most protective of their dialect. Talk to them in Tagalog; they'd talk back to you in English. After all, theirs is the most prominent among the Visayan dialects. I've observed this numerous times, and here are two examples:
At a Jollibee in Colon St., Cebu City:
Me:
Ate, pwede pong humingi ng plastic para dito?
(Can I ask for a plastic bag for this?)
Cashier: Do you want a plastic bag for that, sir?
At Ayala Center Cebu:
Me:
Kuya, paano po pumunta ng Casa Verde galing dito?
(How do I get to Casa Verde from here?)
Security Guard: Sir, go two floors up then turn right.
In those two times, I felt embarrassed. I was not embarrassed because I can only talk broken Cebuano, but I was embarrassed that they had to learn Tagalog to adjust, and yet we sometimes fail to acknowledge the richness of other dialects in the Philippines including theirs. By saying Tagalog is our national language, we fail to be culturally sensitive to the Bicolanos, to the Ilonggos, to the Chavacanos. Language is a tremendous part of culture, and luckily for this archipelago of 7,107 islands, our culture, by number of different dialects spoken alone, is truly rich and diverse.
So the next time, always say that Filipino is our national language. Don't say Tagalog. Be proud that our country is a melting pot of cultures.
Note: I posted this after a debate on Tumblr if Filipino and Tagalog can be used interchangeably. Your thoughts are most welcome on the comment box.