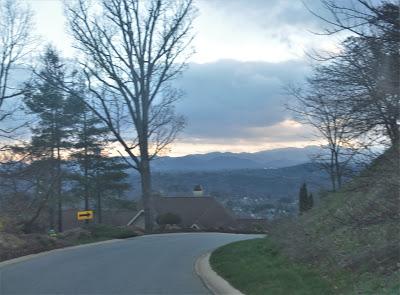 I met with a book club last Thursday up on Reynolds Mountain -- an elegant development not far from downtown Asheville.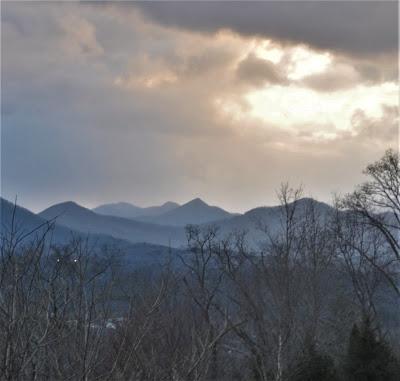 I got these pictures as I was leaving . . .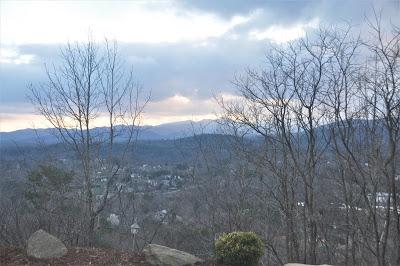 As I've said before, I try always to take my camera with me in case there's an elephant.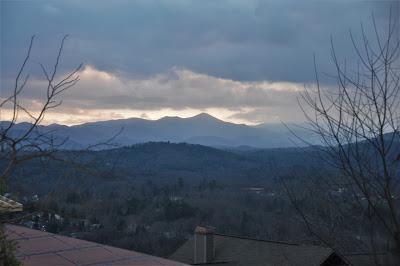 Or a really nice view.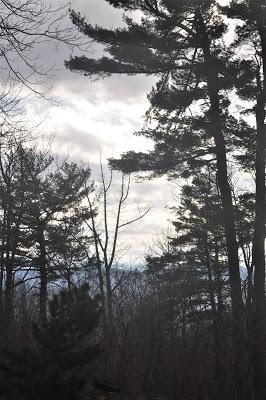 There was no elephant but there was a bear. Spotted out in the driveway, while we were discussing The Day of Small Things. We all ran to the window to watch the handsome fella snuffling along.
And my camera? In my car. Out in the driveway.
Dang!