Carmen is hardly my favorite opera. As a storyteller, it's damned hard for me to like Carmen as the central figure in this opera. She's hard, calculating, cruel and fatalistic. Modern mores sometimes prevent other operagoers from engaging with Carmen as well, as evidenced  in comments such as, "Why is everyone smoking on stage? That's ridiculous for a bunch of singers" or "A cigarette factory is a goofy setting for an opera."
Whatever you think about Carmen or the setting or the preposterousness of the storyline, however much you might scratch your head or downright ache for Don Jose's complete meltdown over a woman not worthy of him, it is Bizet's soaring, riveting music that lifts the opera into the realm of exceptional works.
Today, in celebration of Carmen, rather than trot out the expected treatments of Habanera, etc., I'd like to offer you Don Jose's "Flower" aria, "La fleur que tu m'avais jetee" as sung by various artists.
First we have a clip of  Jonas Kaufmann. Truly, this is one of the most exquisitely complete performances of this aria available on YouTube. He sings and acts the HELL out of it, and for me, I have to have more than a pretty sound to really relish opera performance. I think Kaufmann is the most complete male performer today. You will love this, that is, if you have no moral objections to a tenor voice with a unique baritone quality to it.

Next we have Roberto Alagna's "La fleur que tu m'avais jetee" which sounds exquisite, but he doesn't exude that tortured spirit,the inner demons, that is so essential to the portrayal of Don Jose.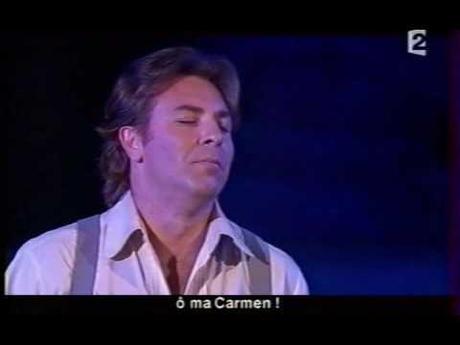 Next is José Carreras from a 1987 Metropolitan Opera production. He certainly sings the dickens out of this. Truly, a world class tenor. His gestures, his posture are more gallant than tortured.  It's amazing that Carmen (Agnes Baltsa) sits still as a statue and is unmoved by that performance. Also worth noting is how much the style of opera performance has changed in one generation, from Carreras to Kaufmann.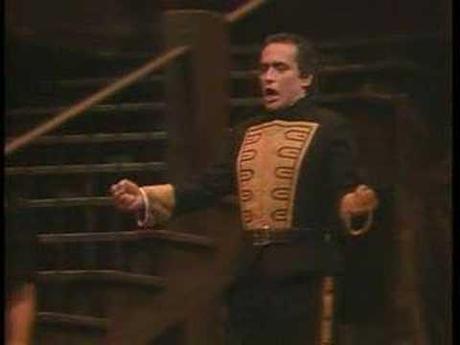 While Carreras vocally is strongeest, Kaufmann's is the best total performance, followed by Carreras, then Alagna. What say you, opera devotees?