by Guchi Baby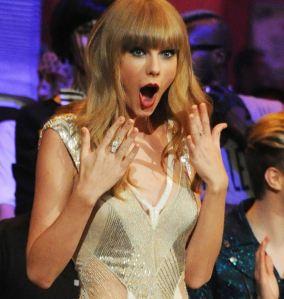 Taylor Swift's ex-boyfriend was arrested on Wednesday, lol.
Conor Kennedy, who dated the 'We Are Never Ever Getting Back Together' singer last summer – was reportedly hauled away in handcuffs and taken into police custody, along with her father Robert F. Kennedy Jr. and actress Daryl Hannah for protesting with the environmental group Sierra Club outside the White House in Washington D.C. against the proposed Keystone XL tar sands pipeline. Like, who even knew that the Sierra Club had the cajones for something like this.

According to a press release from the Sierra Club, seen by gossip website RadarOnline.com: "After being taken away from the White House in handcuffs, both Kennedys were driven to a Park Police station and released after paying a fine." And according to radical environmental fashion gossip magazine Chic Eco-Terrorista, "It looks like crusty death metal t-shirts and bandanas are out this direct action season and khakis are in!"

The 18-year-old student, whose mother Mary Richardson Kennedy committed suicide last year, and his father are long time activists.
Taylor and Conor were first spotted together in July and the blonde beauty was said to have missed him so much when she left him in Massachusetts to go home to Nashville over the summer that she chartered a private jet so he could visit. They totally probably did it.

Speaking at the end of August, a source explained: "Taylor missed Conor so much, she sent a plane for him a few days later. He's been with her ever since, and his family doesn't know when he will be back."
The couple split when Conor returned to school in September but are said to have remained good friends.
Watch for an increased radicalism from Conor in the coming years, perhaps a leading role in a band of armed environmental militants, lol