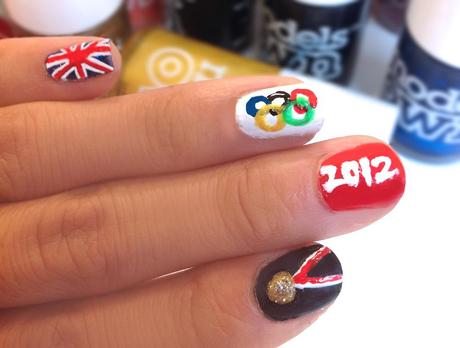 It's Friday!  To me, Friday translates as "Funday". It's almost the weekend and I don't want to work so I've skipped the usual Friday morning meeting and squeazed in some quality time at my favorite nail bar, AKA my desk!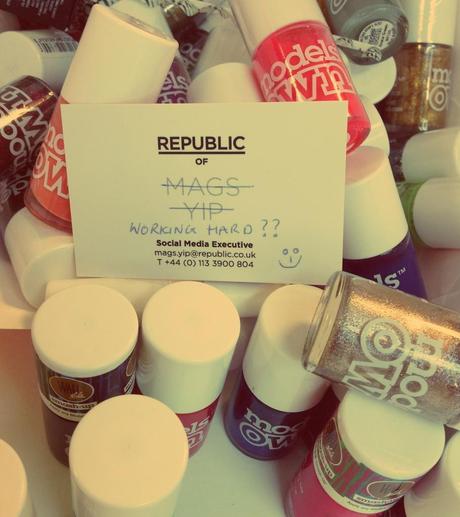 So in the spirit of the Olympics (and gearing up for a spectacular Olympic closing ceremony this weekend), I've decided to attempt some patriotic Team GB nail art! What do you think?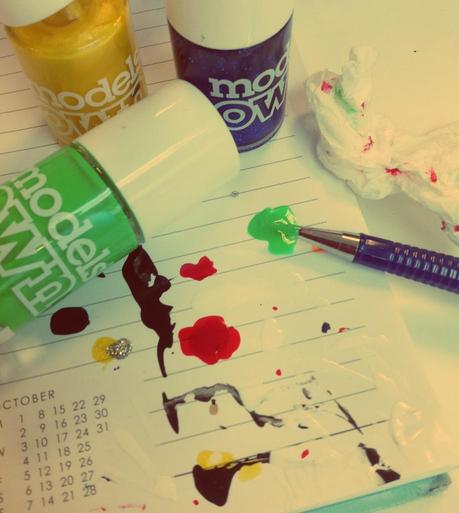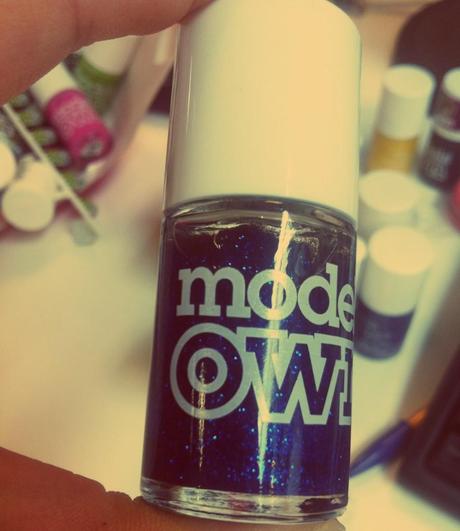 To do this, I've been improvising with whatever tool / object / surface I can get my hands on. I've used my diary (oops if I've painted over a meeting request) as a paint palette, and my pencil as a nail art pen! He he!
It may not be the neatest or most precise nail creation you've ever seen, but it took me a bloody long time so I'm giving myself a gold medal for effort!

Magsy x