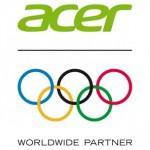 Like many families in the UK we failed to get tickets for any of the Olympic events due to the huge demand and, to be honest, we had given up and decided to go to the 2014 Commonwealth Games in Glasgow. However as Olympic fever has gripped the country we started to feel a little left out….. I started following the now famous twitter feed @2012ticketalert to see if I could get some random event just to get the atmosphere, although I decided I would draw the line at the horse dancing!
I saw on ticket alert that Acer had lots of tickets to give away for competitions including the Mountain Biking on the last weekend of the games, so on a whim decided to give it a go.  http://www.facebook.com/#!/AcerUK
The competition was on Facebook and involved submitting a photo showing family sport or Olympic fever. I sent in a collage of Holly's Sport Relief Challenge of earlier this year and yesterday found out we had won !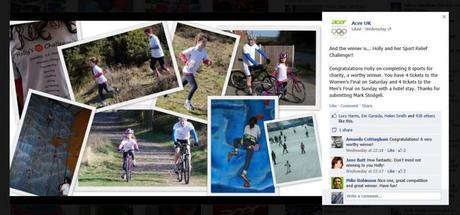 4 tickets to both days of the Olympic mountain biking, travel cards and a night's stay in the Radisson in nearby Southend on Sea – result !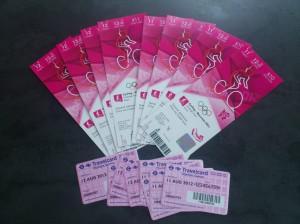 Now the logistics have started. Unfortunately Holly can't go to the Saturday's racing as she is on stage until 10pm at Stafford's Gatehouse Theatre in the final showing of the summer school youth theatre's production of Peter Pan so we are going to spread some Olympic love and take two budding Mountain Bike Orienteers aged 9 and 14 years old to watch the women's race. I've then got to come half way home to pick up Holly at midnight on the M1 to get her back to the Hotel ready for the Sunday. We have also given 2 of the tickets to another bike mad family with a 6 year old.
We are all very excited to be given the opportunity to go to the event we really wanted to go to when we first applied for tickets over a year ago. Thank you Acer what a fantastic prize.
We will be cheering on Great Britain's Liam Killeen and Annie Last but especially Liam as we have met him a few times when he used to hangout in our local bike shop Mammoth when being coached by local mountain bike legend Gary Foord.
To top it all Holly's favorite presenter who inspired her to do her sport relief challenge is one of the anchors for BBC at the Mountain Biking