If you are ever in for a
tasty

and

juicy

Italian pizza in Oslo with fresh ingredients, then you can always count on the Italian restaurant Olivia to deliver.
The menu
The menu is large and there is enough to choose from, be it pasta, salads, or pizzas.
The dish
The Pizza alla Contadina (@ Hegdehaugsveien) is a winner, at least if you like olives and red onions.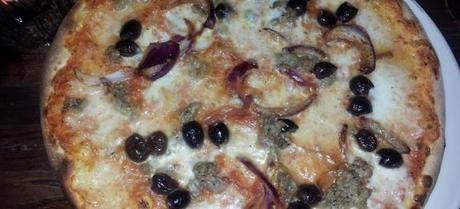 Pizza alla Contadina @ Olivia, Hegdehaugsveien