Traditional Spanish Town
Pinoso (Valencian El Pinós) is a traditional Spanish town close to Alicante, originally settled by Iberians, Romans, and only a couple hours' drive from Valencia. It gained its independence from Monovar in 1826.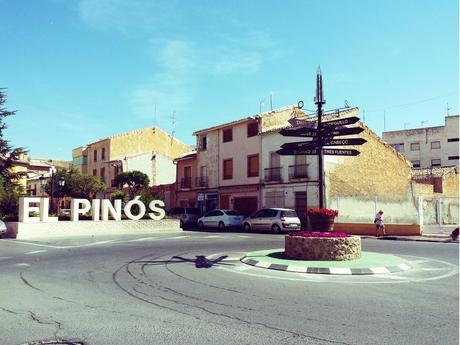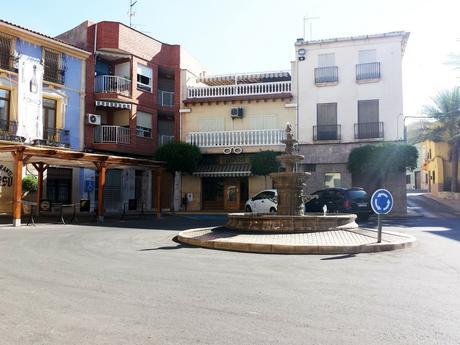 Water fountain roundabout in Pinoso
The parish church was built in 1743 in honor of Saint Peter the Apostle. The area is renowned for its quality rose wines using the Monastrell grape grown here and the town's most important economic product is marble.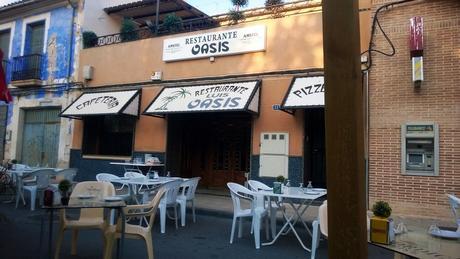 Sample wine from the local bodega at Restaurante Oasis
I experienced it as a peaceful and quiet town with its inhabitant being very hospitable. There is no tourist information here, so your best bet is to befriend one of the waiters or bartenders to get some tips about the area. They are happy to help and with the little English, they know will probably call their entire family to ask if anyone has time to drive you near and far. Just say yes as the public transport to smaller villages nearby is scarce.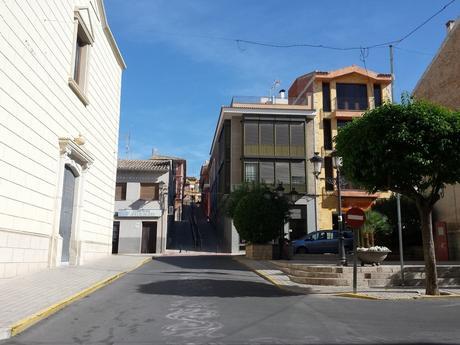 The relatively small and limited knowledge of English can be a problem as there is usually no English menu at restaurants so you are left to gesturing, and before you know it you are being served dessert for breakfast and vice versa.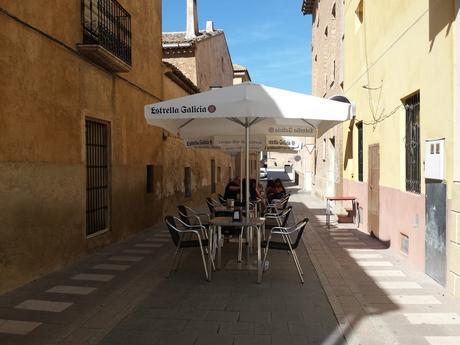 Side street cafe with no english menu in Pinoso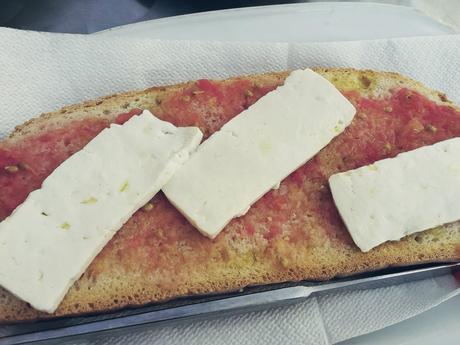 Universal tomato sandwich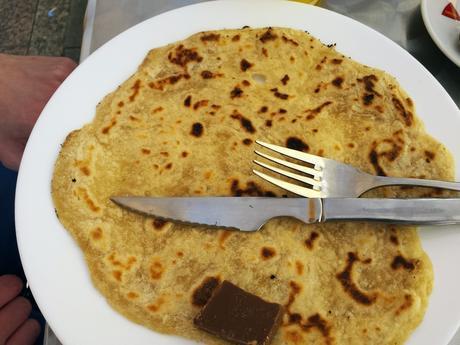 This could be what you get for breakfast when your Spanish is limited
Attractions in Pinoso are few so I suggest you come here for the ambiance rather than sightseeing. The Clock Tower (Torre del Reloj) comes from Madrid and dates back to 1887. It is possible to take a guided tour up the tower.  The Church contains an unusual image of the Virgen del Remedio (Virgin Healer).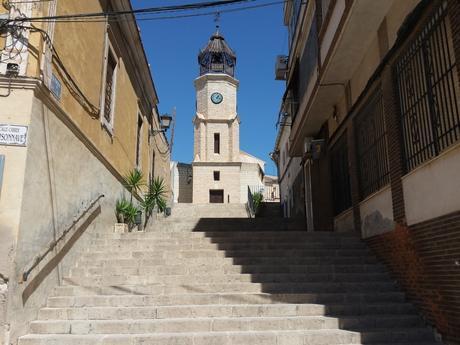 The Parish Church of Saint Peter the Apostle was built in 1743. The church contains several images; and one unusual image of the Mare de Deu del Reméi (Lady of Good Remedy). I recommend a look inside if you have the chance and are interested in religious decorations. Another sight is the cemetery, may seem a bit dark, but usually spectacular in the Mediterranean.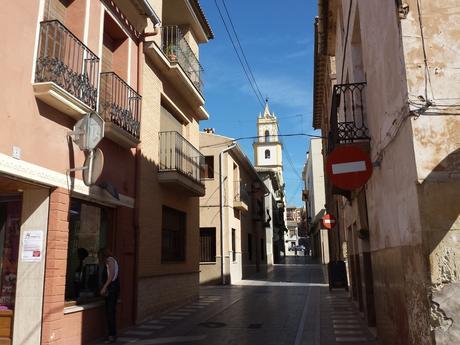 Church of Saint Peter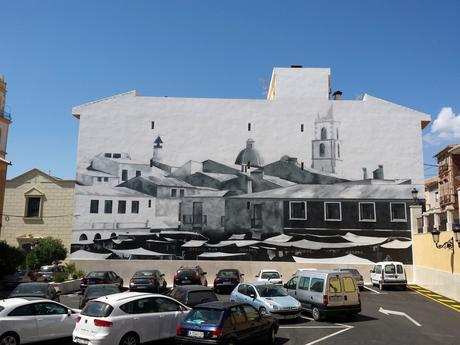 Even the parking lots are decorative!