I recently realized I need a digital photo PRINTER for pictures I plan to stick on my walls. I prefer prints with that white Polaroid border and a moderate size (not too small or too big), something that will catch the eye, yet also viewable from 2 ft. away. After several days of intense web search; below is my summary of the most relevant digital photo printers:
FinePix Printer QS-70 and QS-7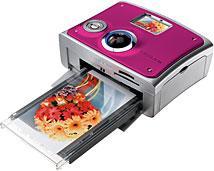 4 x 6 inch / 10 x 15cm prints (ie. standard size, which is somewhat retro these days). The printer needs film/ink. Can print in color, black/white and sepia, and allows image correction before printing. It is possible to print multiple images (2 or 4 pictures), add date/time to the final picture and with or without white border. I only found one review, and unfortunately it is in French, but Google translate will help you out. For me, the format is a deal-breaker due to its standard 4 x 6 size. Not what I am looking for when it comes to my plans of a picturesque-polaroid-wall.
Canon Selphy CP820
4 x 6 inch / 10 x 15cm prints, but also possible with 2 x 3 inch / 5 x 8 cm if you tear off the white edges around the image, which I've read can be challenging to get off without leaving an ugly tear. Prints come out with glossy or semi-gloss finish. Also possible to print miniature size stickers.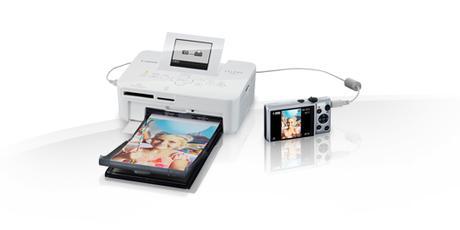 Polaroid Grey Label GL10
3 x 4 inch / 7.6 x 10cm prints with or without white borders. I don't know if they all do this, but GL10 sticks the white border right on the picture so you lose parts of the image. Prints using zink paper (zero ink) which needs to be purchased separately. This means the prints are paper prints and not film print. #1 for printing better-looking, high quality larger photos. After raves and reviews in 2011 it fell off the face of the earth. I think there are some compatibility issues and the driver download page speaks for itself.... This is the printer with my preferred image size, but I won't take my chances on a 2011 flop which may or may not provide the best image quality.

Polaroid Zip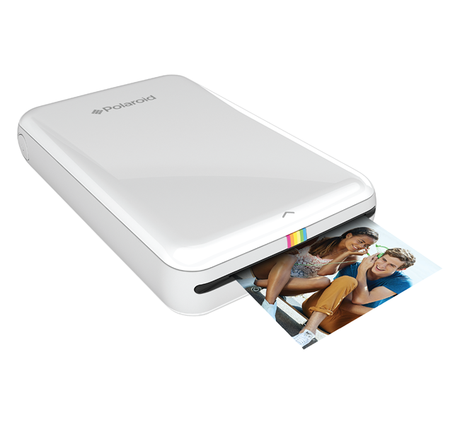 2 x 3 inch / 5 x 8cm, read review here and here. Possibility to print with sticker paper, which comes in handy if you are scrapbooking. The images come with or without borders. Supposedly, cheaper prints compared to Fujifilm Instax film, but it may be because Polaroid uses the zinc (zero ink) paper.
LG's Pocket Photo Printer
2 x 3 inch / 5 x 8cm, printed with or without polaroid edges. No ink required, only LG zinc photo paper, which I read can be difficult to find, but I found them on eBay and could not see any price (about £ 25 for 60 pcs.) between LG and Polaroid zink paper.