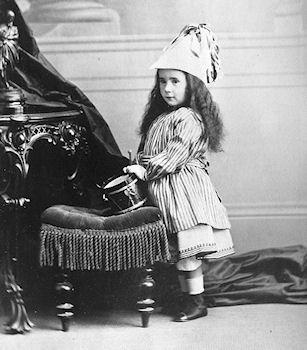 William Notman was born in Paisley, Scotland in 1826, the same year in which photography was born in France. He moved to Montreal in 1856. An amateur photographer, he quickly established a flourishing professional photography studio on Bleury Street.
The Musée McCord has a
Flickr account
with some fantastic images in the public domain, made by William Notman, including 19th century vintage shots of
children posing with their toys
. Toys often replicated the adult world, teaching children the values and duties they would have to assume in their future roles as mothers and fathers. Numerous children, generally from well-to-do families, were photographed in William Notman's studio.
The Presurfer