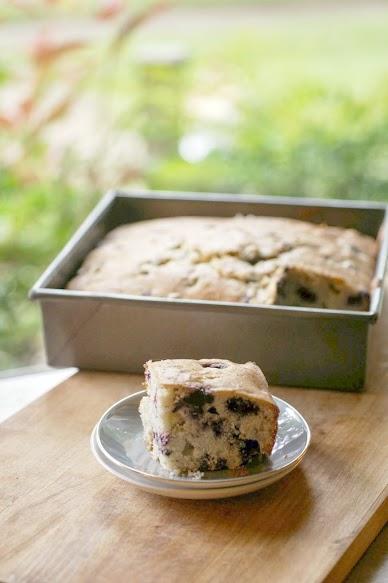 Monkey Girl and I went blueberry picking last month. Well, we actually wanted to go strawberry picking, but strawberries are no longer in season. I was also looking for corn. To be more specific Silver Queen. I had it on good authority that there was a local farmer that had some for sale. It was on a Wednesday  that we decided to go. When we got there I couldn't find a soul, and saw no fresh vegetables in sight. I never got my corn.
So we started to head back home. That is when we came upon another farm with a sign that read you pick blueberries. That is when our blueberry adventure began. We had a great time dropping them into our buckets and chatting as we went along, or so I thought.
Soon Monkey Girl got tired of talking to me and decided she wanted to listen to some tunes while she picked. So she put on her head phones and I was on my own.
Soon the bugs started bothering her and she had enough and wanted to go home. So about 1/2 to 45 minutes into our blueberry picking marathon she was ready to call it quits.
When we got home I picked through them and divided them up. I got about 6 cups of blueberries from this excursion. Not to shabby for less than an hour of work.
I decided to use 2 cups for this recipe and I froze the rest for later.
Perhaps next week I will make muffins.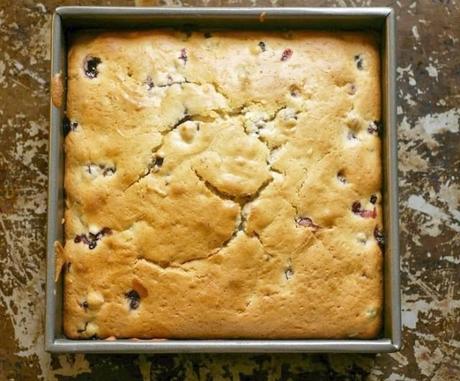 Print Recipe
Old Fashioned Blueberry Cake
Ingredients:
1/4 cup shortening
1 cup white sugar
2 eggs
2/3 cup milk
2 1/4 cups flour
2 teaspoons baking powder
1/2 teaspoon salt
2 cups fresh blueberries
Directions:
Preheat oven to 350 degrees.
Beat shortening and sugar in a large bowl until light and fluffy. For about 2 minutes or so. Beat in eggs and milk.
In a separate bowl measure 2 cups of flour, baking soda and salt. Add to creamed mixture and beat well.
Mix blueberries with remaining flour and toss to coat everything evenly.
Fold the blueberries into the batter. Pour into a greased cake pan. I used a 8 x 8
Bake for 35 minutes or until golden brown and a toothpick inserted in the center comes out clean.
Serve warm or at room temperature.
Peace be with you,
Veronica