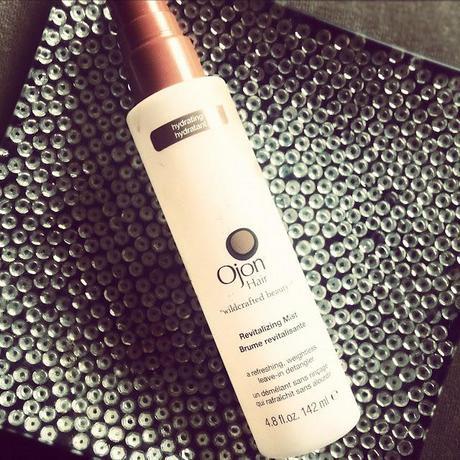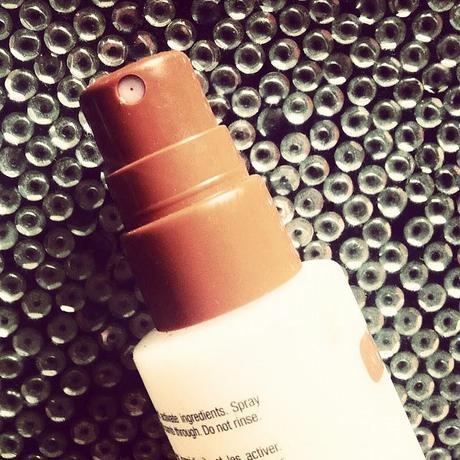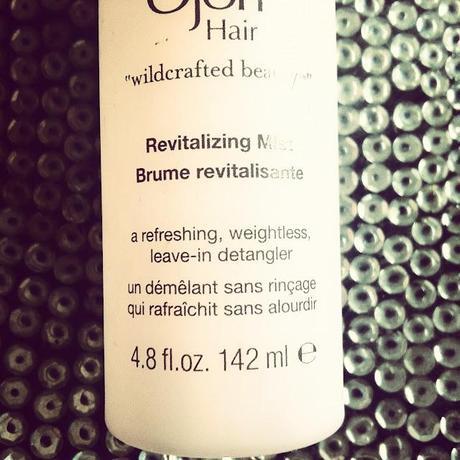 My hair is 
naturally
 curly (3c) but I 
usually
 wear it straight, so I have been using the Ojon Revitalizing Mist on freshly frizzed semi-straightened morning hair. 
It contains water as the first 
ingredient
, and also includes various oils, honey, and 
ginseng
 further down the list.
The directions on the back say to shake the product well before use which mixes and activates the 
ingredients. Spray onto towel dried, or dry hair and comb through. Unfortunately, this
 product does not detangle my hair as well as my Uniq 1 all in one spray (review here), but what is does is 'primes' my hair in preparation for straightening and styling. 
The water moisturises and relaxes the frizz just enough for it to transform my hair to a less out-of-control state, whilst the other 
ingredients
 work together to stop more frizz from forming, giving my hair a 'just washed' feel. It also adds a little bit of nourishment which results in shine after straightening. So it's 
actually
 a very clever product!
This is a very light weight spray and would probably do a great job of detangling most hair types whether 
naturally
 straight or just wavy, as long as your are using it with a good conditioner suitable to your hair type.
I also want to note how fantastic the packaging design is. It may not look like much, but the spray nozzle is one of the best I have ever used. When you press it down, the product comes out very evenly forming a sort of 'line' shape. This means that you dont need to frantically spray it all around your head to get an even coating, because one sprits is enough to coat one section of the side of your head.
I would 
recommend
 this product to anyone who is looking for a very light weight detangling, and nourishing product that does what it says on the bottle and nothing more.
Let me know if you have tried any products by Ojon, and if you have any that you would like to 
recommend
 for my curly frizzy hair.