OJON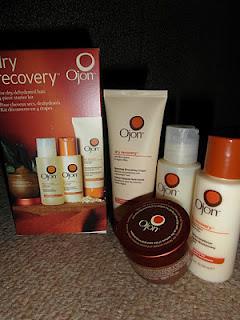 Dry recovery 4 piece kit. (helps dyed, dried or fried hair come alive) RRP £31.00
What is Ojon?
They specialise in hair products that not only restore hair to its natural form but all there products are made from 100% natural ingredients. 
There mission:"Now whatever the damage, you can help transform your hair
to perfect health with Ojon hair treatments formulated with 
nature's golden elixir. This 500-year-old beauty secret was
discovered by Ojon
 f
ounder Denis Simioni in the remote 
regions of the tropical rainforest in Central America. The
velvety-smooth, golden elixir is obtained from the nut of the 
native Ojon tree and is hand-extracted according to ancient,
eco-friendly traditions. In one year, a single Ojon tree yields
less than 8000 nuts, just enough to produce 3 cups of this
precious natural ingredient. The purity of this precious oil is 
Whenever pure OjonOil comes into contact with hair,it helps restore radiance, suppleness, bounce, body, volume 
and vibrancy to help repair even the most damaged hair. 
what creates its natural affinity for hair."
Four step kit 
1) Restorative Hair Treatment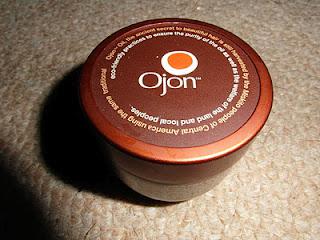 This product is my favorite out of the four & for an added bonus it smells divine. Just like dark chocolate and honey.
=when trying to get the product out i found it really tricky as the substance was so hard, so i recommend you put it on top of the radiator for a minute or two to soften it up, afterwards they say to use one to one and a half scoops but with my short hair 1 scoop was fine. You then need to rub the product in between your hands until it turns into an oil then apply to your hair. do this until your hair is completely saturated (be warned your hair will look very greasy). Massage this into your head for around two minutes apparently this stimulates the hair follicles and scalp allowing the oil to penetrate. Comb through and leave on your hair for 20 mins, the dryer your hair the longer you need.
2) Shampoo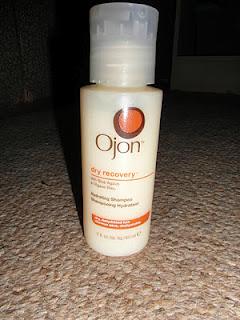 Washing it out with the stampoo i was a little bit disappointed with the shampoo. Just because it was in a 4 piece hair ritual so i assumed it would get the oil out of my hair easier than it did, i shampooed my hair twice to finally get the oil out. As well the shampoo kind of lacks fragrance. 3) Conditioner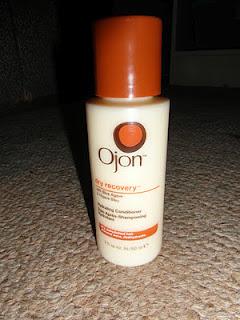 As far as the smell goes it doesn't. But it is easily one of the best conditioners i have used in a long time. I just used a little bit of the conditioner and massaged it into my hair and straight away you can feel the difference. oh that feeling of clean hair!! 


4) Hydrating smoothing cream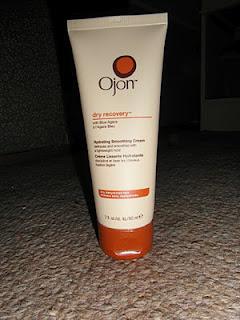 finally i have found a hair moisturising cream that doesn't make your hair look like it needs a wash again.. Apply a small amount to damp hair, making sure most of your hair is covered with it and then either blow dry or allow to air dry. The best thing about this moisturiser is that it stops your hair becoming frizzy if blown dry. It gives you the shine and sleekness to your hair afterwards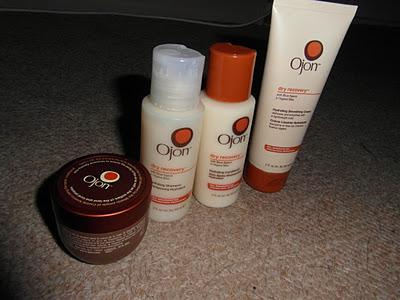 Overall: i am very impressed with the products the only shame is i would like all the products to smell like the oil. Even just after one use i can already feel the difference on my hair. Using all four products is the recommended way but just buying that oil or moisturiser on its own would work with any other type of products. Using all four of them definatley gives my hair that 'the day after washing hair' look. I am almost certain i will be buying these products again thumbs up from me!
Leigh xo