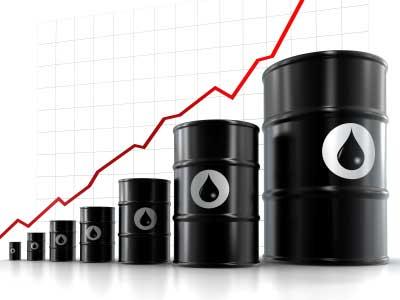 Oil rose Tuesday after the Organization of Petroleum Exporting Countries said global demand will be the highest ever this year, although the "unsteady" global economy may slow demand more than previously thought.
Benchmark West Texas Intermediate crude for August delivery rose 45 cents to $95.58 per barrel in morning trading on the New York Mercantile Exchange. Brent crude, which is used to price many international oil varieties, fell 54 cents to $116.70 per barrel on the ICE Futures exchange in London.
Analysts and investors pay special attention to world demand forecasts. The expectation that China and other developing nations will keep using more crude has supported prices this year despite weak gasoline consumption in the U.S. and a festering credit crisis in Europe that has raised concerns about international demand for oil.
While OPEC thinks global demand will continue to increase this year to the highest levels ever, the monthly report it released Tuesday said that demand won't grow as much as it previously expected. The cartel said daily world consumption will increase this year by 1.36 million barrels — down from a previous estimate of 1.38 million barrels — to an average 88.18 million barrels.
OPEC said it cut demand expectations "as the unsteady global economy has added risks to the forecast." The report also said it's hard to estimate how much oil the U.S. will consume this year. Gasoline consumption fell ahead of the summer driving season as retail prices approached a national average of $4 per gallon. A gallon of regular has since dropped by nearly 35 cents to a national average of $3.636 on Tuesday, according to AAA, Wright Express and Oil Price Information Service. It's still 92.1 cents higher than the same time last year.
Meanwhile, the Labor Department said Tuesday that job openings were flat in May, suggesting that hiring may not pick up this summer. The U.S. trade deficit also jumped in May to the highest level since October 2008, primarily because of a surge in the price of oil imports at that time.
In Europe markets slumped on fears that Greece's financial crisis would spread to Italy and Spain. The dollar continued to rise against other major currencies. Oil, which is priced in U.S. currency, tends to fall as the dollar rises and makes crude more expensive for investors holding foreign money.
In other Nymex trading for August contracts, heating oil fell 2 cents to $3.0657 per gallon and gasoline futures lost 2 cents at $3.0515 per gallon. Natural gas gained 1 cents at $4.291 per 1,000 cubic feet.