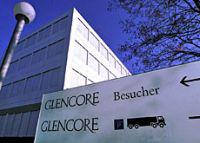 Glencore International AG sold naphtha for a third day in Singapore, Asia's biggest oil-trading center. Hin Leong Trading Pte paid a higher premium for two gasoil cargoes.
Light Distillates Glencore, the world's largest commodities trader, sold a 25,000 metric-ton, open-specification naphtha contract for the first half of December, according to a Bloomberg survey of traders monitoring transactions on the Platts window.
The company received $907 a ton from BP Plc. Naphtha's premium to London-traded Brent crude futures increased 83 cents from yesterday to $67.42 a ton at 6 p.m. Singapore time, based on data compiled by Bloomberg.
This crack spread, a measure of refining profit, widened for the second time in three days.
Middle Distillates Hin Leong bought gasoil, or diesel, with 0.5 percent sulfur for a second day in Singapore, according to the Bloomberg survey. The closely held trader paid 40 cents a barrel over benchmark quotes to ConocoPhillips and BP for 170,000 barrels each.
That's a higher premium than 10 cents in yesterday's transactions. Gasoil's premium to Asian marker Dubai crude fell 91 cents to $15.22 a barrel at 2:31 p.m. Singapore time, based on data from PVM Oil Associates Ltd.