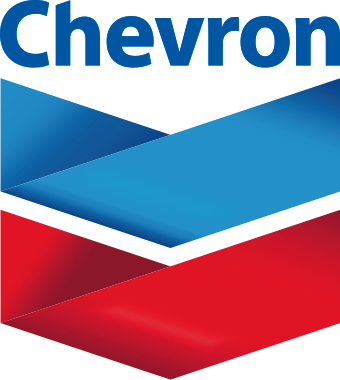 Chevron's profits more than doubled in the third quarter, powered by rising prices for crude oil, eventhough production sliped.
San Ramon-based Chevron earned $7.83 billion, up 108 percent from the $3.77 billion Chevron earned in the year-ago quarter. Revenue jumped 29.6 percent and totaled $64.43 billion in the July-September quarter.
Profits topped Wall Street's predictions. The company earned $3.92 a share, while a FactSet Research survey of analysts projected $3.47 a share. Revenue, though, fell short of the expectations of $70.4 billion.
Chevron's shares rose slightly, 0.2 percent, during the first two hours of trading.
The company's energy production slipped in the quarter. Chevron product 2.6 million barrels a day in the 2011 third quarter, down 5 percent from a year ago.
"We had another successful quarter," CEO John Watson said.
The company said the trend of rising oil prices bolstered its exploration, development and production operations, also known as the upstream business. Asset sales and improved margins at its refiners boosted its refining, retail and transportation activities, known as the downstream operations.
Profits from the upstream operations totaled $6.2 billion, up 74 percent from the year before. Downstream profits totaled $1.99 billion, more than triple, or a 252 percent increase from the year-ago quarter.
The company's refinery operations in the U.S. appear to be faring better. U.S. downstream profits doubled and increased 102 percent, totaling $704 million. The company said margins improved for sales of refined products such as gasoline.
Downstream results in the U.S. also benefitted from lower operating expenses, Chevron said. The company has been trimming its staff in locations such as San Ramon, Concord, Richmond and Houston.
In recent days, Exxon Mobil, Royal Dutch Shell and BP reported a surge in quarterly profits even though they're producing less oil from fields around the world. Although oil companies, including Chevron, are spending billions to develop new oil and natural gas fields, it could take years or even decades before the fields produce energy and revenue.
Chevron said it continues to make strides in its major capital projects, such as those in Australia.
"The Wheatstone and Gorgon liquefied natural gas projects are expected to provide substantial new energy supplies to meet growing demand in the Asia-Pacific region," Watson said.