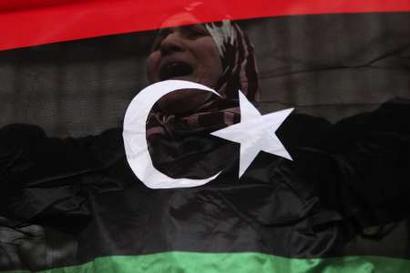 British company Heritage Oil PLC said Tuesday that it has acquired a controlling interest in a Libyan company licensed to provide oil field services including offshore and land-based drilling.
Heritage said it paid $19.5 million for a 51 percent stake in Sahara Oil Services Holdings Ltd. Heritage said the acquisition will allow it to play a significant role in Libya's oil and gas industry.
Sahara Oil Services was established in 2009 and is based in Benghazi.
Heritage established a base in Benghazi this year and has been dealing with senior members of the National Transitional Council, the company said.
Richard Griffith, analyst at Evolution Securities, said the move "could prove to be a very shrewd investment" by the company.
Heritage Oil shares, however, were down 2.9 percent at 217.8 pence in early trading on the London Stock Exchange.
The company's CEO Tony Buckingham said they are "well placed to play a significant role in the future oil and gas industry in Libya."
"This acquisition is consistent with Heritage's first mover strategy of entering regions with vast hydrocarbon wealth where we have a strategic advantage," Buckingham said.
Heritage has exploration projects in the Kurdistan Region of Iraq, the Democratic Republic of Congo, Malta, Pakistan, Tanzania and Mali, and a producing property in Russia.