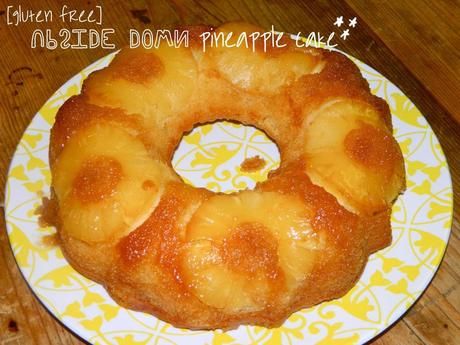 Right now I am on a baking kick… mainly because I have quite the sweet tooth and ice cream just isn't cutting it (atleast not by itself). I forget where I saw a recipe for a pineapple cake, but it inspired me to make and upside down version that was also gluten free. I was a little weary throughout the whole process, but when it came out absolutely perfect- I couldn't believe how wham bam the whole thing was. Pretty damn easy, and great with ice cream… as the side dish.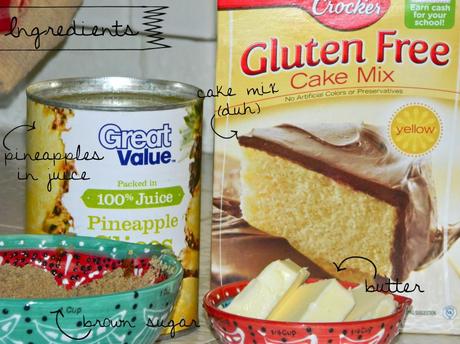 The Goods: 
1 bag of Betty Crocker Gluten Free cake mix
4 eggs, room temperature
1 stick of butter
¾ – 1 cup of brown sugar
1 can of whole ring canned pineapple. In juice, not heavy syrup!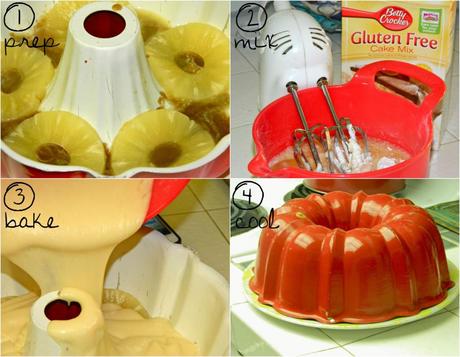 + Prep is the first step (hah). Melt your butter over the stove and pour it into a bundt cake pan (preferably), but you could also use a regular cake pan. Sprinkle your brown sugar over the melty butter and make a little sugar/butter syrup. Drain your canned pineapple, but be sure to SAVE THE JUICE. Place the rings on top of your syrup mixture in the pan. 
+ Mix together your cake batter following the instructions on the box, yet instead of water use that pineapple juice you saved in the prep step. Pour your batter over your syrup/ pineapple mixture.
+ Bake your cake following what it says on the package. When done, immediately flip it over.
+ Now let it cool a bit (not fully), and scoop some vanilla bean ice cream onto your plate. Yummmmmm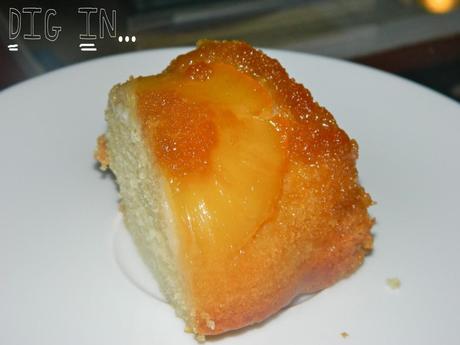 What a beauty!