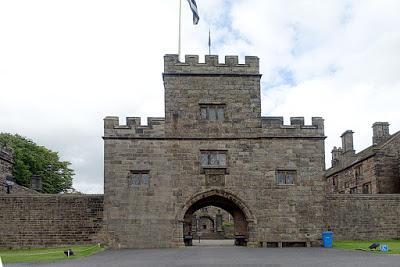 It's not often you get invited to Afternoon Tea at a castle (well a Tower actually but what passes for a castle around these parts and very castle like too), reputed to be the location of where King James knighted his "Sir" loin of beef, the ancestral home to the De Hoghton family in situated on a rise in rolling Lancashire countryside just outside Preston, Chorley and Blackburn. Hoghton Tower and its grounds have magnificent views of the surrounding area and the venue plays host to many and varied events throughout the year including a very popular "Merchants of Hoghton Tower" farmers market.
We were recently invited to the relaunch of their Vaio tearoom (vaio due to the decoration on the walls of the tea room), the new Manager has carefully sourced lots of local producers for the tea room and the emphasis is definitely on a traditional English afternoon tea and tea time favourites.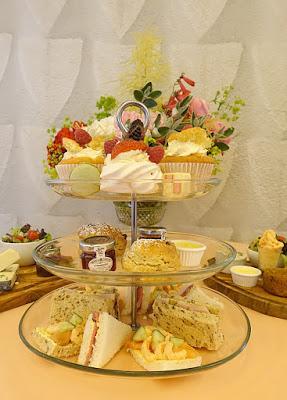 We dined in splendour, sipping bubbles and being entertained by a string quartet, the canapes delicious and appetizing.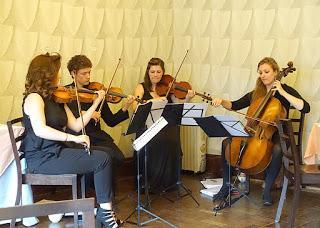 I particularly loved the abundant floral displays featuring garden and wild flowers, perfectly in keeping with the country castle ambiance of the venue.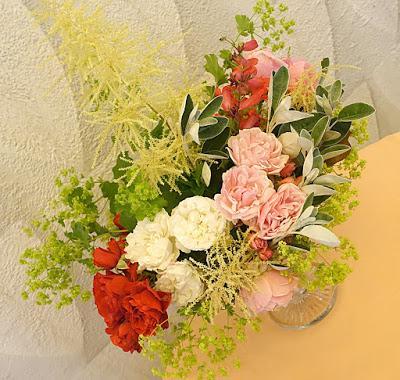 The tea room also serves a selection of platters, the Tower platter being for the meat eater and featuring pies, meats and homemade chutneys. The Seafood platter celebrating some great local seafood all sourced carefully from local producers, many of which attend the Merchants event on a regular basis.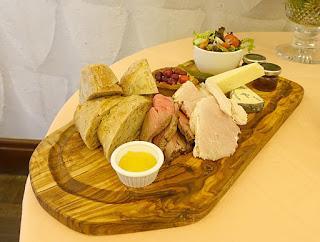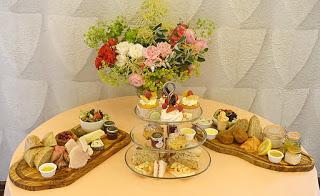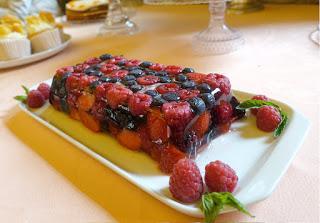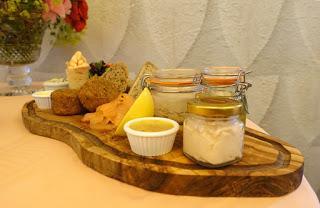 The tea room also have a "picnic menu" if you wish to organize a special celebration and will happily quote for outside and event catering as well.
Featuring cakes from Lathams of Broughton, homemade scones and cake of the week, there is a sweet treat to delight all.
Local bakers "All you knead" are supplying bread and baked goods, ice cream is being sourced from Mrs Dowsons just down the road. Cheese from Leagrams cheese.
Hoghton Tower is a great place for a visit and is bursting with history, I have enjoyed many visits over the years and you can even hold your wedding here.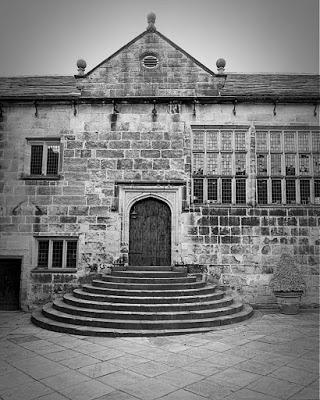 We were  also featured in an Article in LEP , our local County paper in connection with the event.