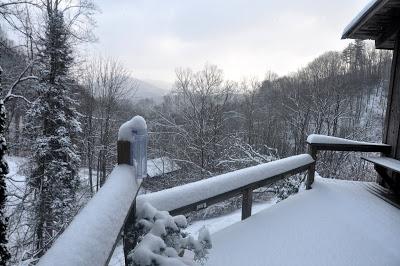 The snow of the first snowfall was still coming down Saturday morning and I still had to decide whether to attempt the barefoot walk for health in the coming year.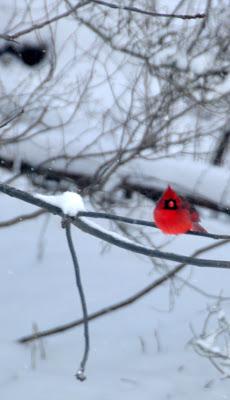 Some friends suggested that it wouldn't be a good idea, what with my somewhat crippled state; others offered to barefoot walk  for me by proxy. And several suggested that my barefoot walk last year hadn't saved me from the late unpleasantness of a broken ankle, dislocated shoulder, and large laceration.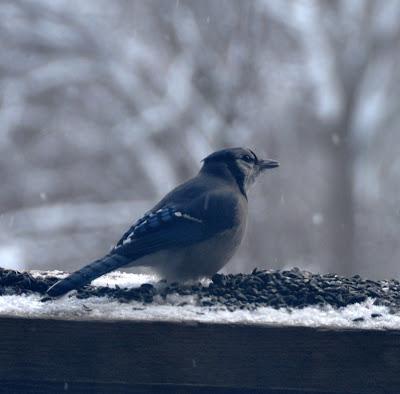 Hmmm. I disagree. The barefoot walk is for good health -- and I don't consider brokenness resulting from an accident as ill health. I haven't been sick -- just impaired.
But though I'm a little superstitious, I'm not an idiot. I asked John to come hold my arm while I tottered out barefoot into the snow.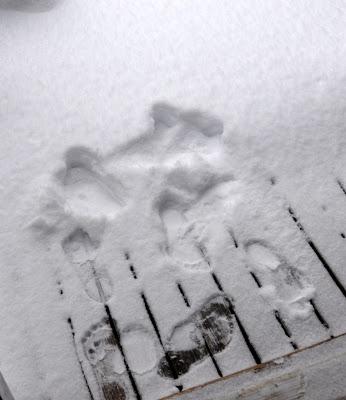 And when I mentioned to him the comments that said the walk last year hadn't saved me from brokenness, he suggested (and he's not at all superstitious) that maybe it had saved me from getting killed.

I'll take it.