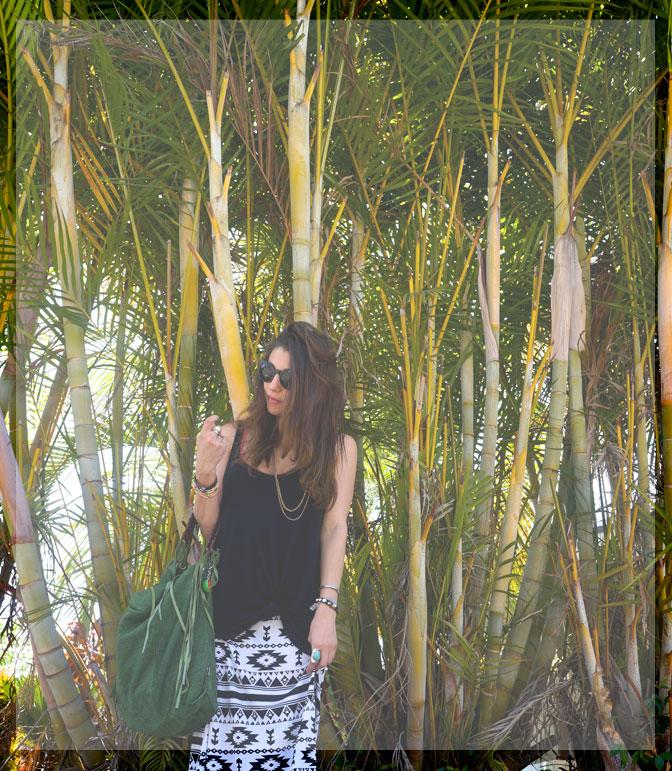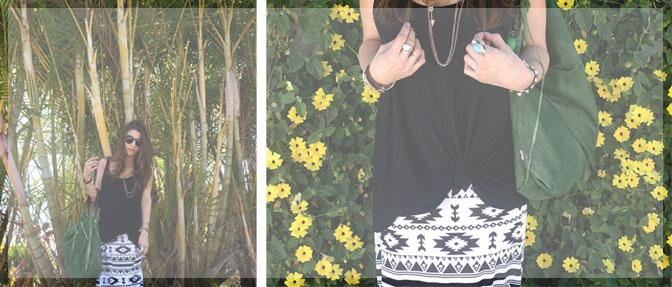 In the words of my one of my style icons, Miss Rachel Zoe, what is it people don't get about the maxi???
It's pretty much the perfect piece…. next to a good pair of black leggings. They are comfortable, effortlessly chic, and they look especially great with over the top layered jewelry. Even if I am not a fan of color, this black and white tribal maxi skirt and my green purse give me that "summery vibe" people think you can only get by wearing yellow, teal, or pink (EW! My nemesis).
Obviously that isn't the case. If there is one thing I think every babe should have in their wardrobe, especially for Summer 2013, it's got to be a few good maxi's. I am all about looking stylish while being comfy, there is just no other way for me.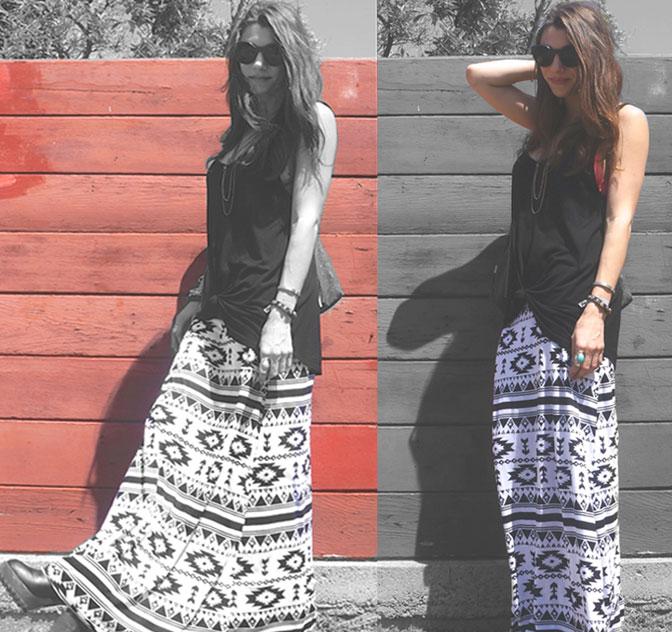 + Get the Look: black loose tank, tribal maxi (similar), chunky black booties (similar), black cat eye sunnies (similar). +