Farewell October! You know what that means…October Favorites time!!! I think I've already talked about a lot of these things in reviews and what not so you may be familiar with them. I will try not to be too repetitive and I'm going to just jump right in!

J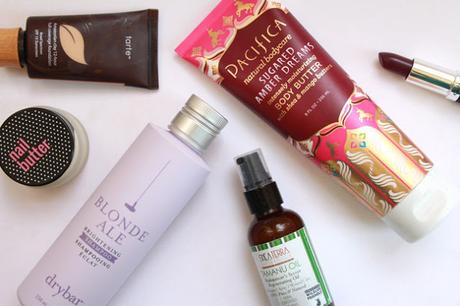 Let's start with hair care. If you've been keeping up with recent reviews, you won't be surprised that my first favorite is definitely the DryBar Blonde Ale Brightening Shampoo (read my full review here). I really had no expectation of this being any different than any other purple shampoo I've used, but it really does seem to make a difference! Usually my bright blonde locks fade a bit each day until I'm left with kind of a brassy almost dingy looking hue. The Blonde Ale Shampoo has totally changed that! Even my dad has noticed, which is pretty much amazing (he couldn't quite pinpoint why my hair looked better until I suggested the tone, but he actually commented on it which is quite rare). As I mentioned in my review, it can leave my hair feeling a bit drier than usual, but I've been using a reparative hair mask with it and it actually feels like silk by the time I'm done with the arduous washing process.

J

I highly recommend the DryBar Blonde Ale Shampoo if you're having trouble maintaining the brightness of light hair.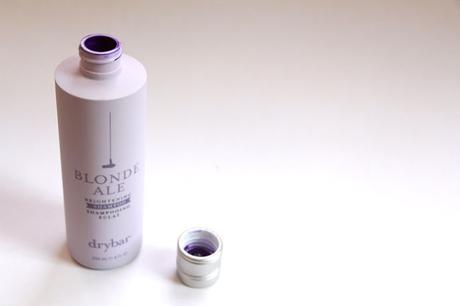 In the body care department, I stumbled across a new scent of the Pacifica Body Butters at Ulta this past month and it smells so good! It is called Sugared Amber Dreams and if you like the Island Vanilla scent, you will love this too. It is described as, "sparkling sugar, heady vanilla and warm amber." I mostly just smell vanilla, but it's a nice warm vanilla that doesn't go the route of birthday cake (though I'd love that too!). I already knew that I liked the Pacifica Body Butter formula, so I snapped it up the second I smelled it and have been using it after pretty much every shower. It hydrates well, absorbs nicely, and of course it smells divine without being overpowering. I actually kind of wish the scent lasted longer, but I guess that's what the perfume is for.

J

A few days ago I saw an Ulta holiday gift set that included the Body Butter and the Hand Cream (also fantastic) for $20 (and you can use coupons!), and I would highly recommend picking up any of the Sugared Amber Dreams products! This may be a limited scent for the Holidays, so hurry before it disappears!!!

J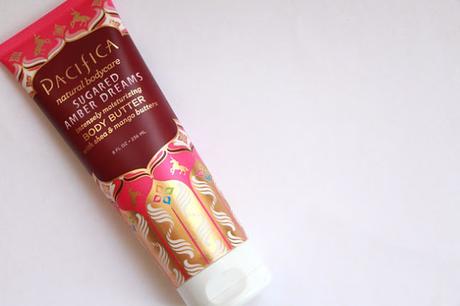 Something completely new to me this month is Nail Butter. In case you haven't noticed, my cuticles are usually a hot mess. I started using Nail Butter probably around the beginning of the month and almost immediately my cuticles looked and felt better! It's basically just a rather thick, kind of melty salve for the nails and cuticles that I apply at night – and in the morning if I remember! I've tried plenty of other cuticle butter-type products, but none of them seemed to make enough of a difference to keep me using them. I have been completely faithful to Nail Butter and I even look forward to using it!

J

Yes it hydrates and conditions my cuticles and nails, but it doesn't feel greasy or slimy and it doesn't interfere with actually using my hands after applying. It just seems to sink in quickly and thoroughly keeping the oily greasies at bay. It's fabulous! I should point out that it does contain lanolin, so it's not for everyone, but if you're ok with that ingredient, I highly recommend Nail Butter (you can find it here)!!!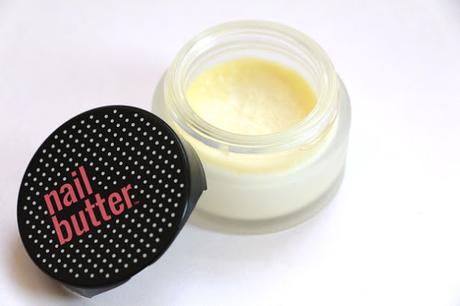 One last hydrating product – Tamanu Oil! I included this in my 5 Favorite Beauty Oils post (linked here), so it's no surprise that it would end up in my monthly favorites. I had been using this just once in a while and realized that all the congestion on my cheeks looked better after using Tamanu Oil, plus my skin felt softer than soft. This month I switched from a Tamanu Oil blend cream to just straight Tamanu oil and my breakouts are less frequent, less severe and last shorter periods of time. The congested white heads are so, so, so much better and the only difference I've made is the Tamanu Oil. If you have trouble with congestion and/or acne, or just want a good hydrating oil with a lot of healing properties, I would highly recommend trying Tamanu Oil. Used just as a spot treatment or as a full-face moisturizer as I've been doing, it's worked wonders for my skin!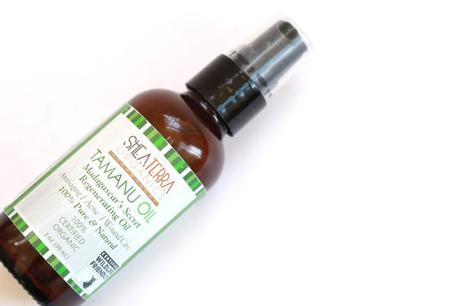 Moving on to some makeup bits, there's the predictable foundation rediscovery of Tarte's Amazonian Clay Foundation (see the full rediscovered post here). I'm fairly certain this was the first foundation I ever reviewed and I loved it at the time. As with many things, I tried something new and just forgot how much I loved it. I gave it another go in October and I am so glad because it's absolutely amazing (still)! It has good coverage, doesn't accentuate texture, stays put, doesn't get overly shiny, should I keep going?

J

Though it looks natural on the skin, it is matte and I wouldn't mind if it were just a smidge more satin, but after a few hours the finish is perfect for my skin. If you haven't tried the Tarte Amazonian Clay Foundation before, I would highly recommend giving it a go!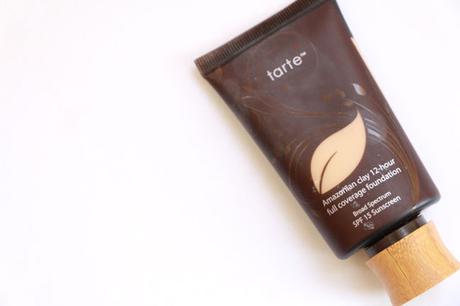 Only one more thing for makeup – Gabriel Lipstick in "Meritage!" I guess I'd call the color a grape berry and it is so gorgeous! I first saw it a long time ago on My Beauty Bunny and decided I finally had to have it this Fall. Though my Whole Foods carries Gabriel Cosmetics, they didn't have this particular shade so I had to order it online. I am so glad I did because not only is the color absolutely stunning, but the formula is great too! It's definitely not a matte lipstick, but there's not much shine to it either. It's kind of a dull satin I guess. It's very comfortable, non-drying, and it doesn't smear all over your face. As for the wear time, it actually lasts really well. It fades a bit as you eat and drink, but it still retains a pretty decent color punch and almost gets prettier as time passes. It fades evenly too so you're not left with that awkward lipstick ring. It's a beautiful lipstick in every way! I haven't tried any other Gabriel Lipsticks, but "Meritage" is absolutely stunning and I'm gonna bet you need it!

J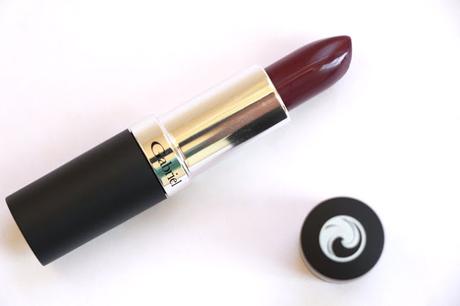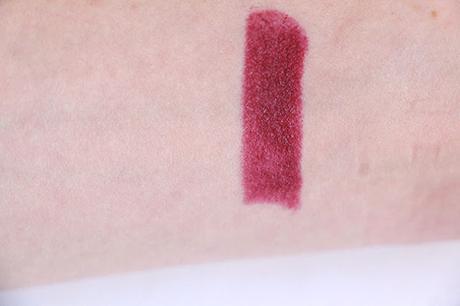 Though that's going to be it for my October Favorites, I have a few more honorable mentions that may show up in more detail next month.

J

I'm still obsessed with my Makeup Geek Eye Shadows. I've probably used at least one for every eye look since I bought them. Though I haven't had much chance to wear them, the Ofra Liquid Lipsticks are absolutely rocking my world too! Look for a post with lots of lip swatches soon. And I just started using the Sigma E45 Small Tapered Blending Brush, which is something unique among my brushes that seems to be wonderful as well! So many things to test out lately!

J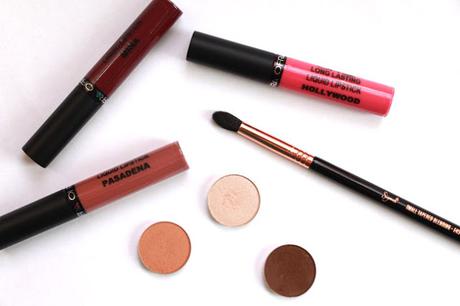 As always, thanks so much for stopping by! Hope you've had a great October and I look forward to seeing you back soon!!!