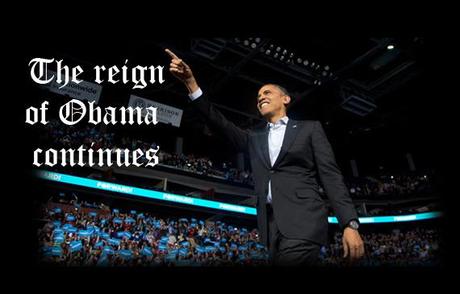 President Barack Obama handily defeated Gov. Mitt Romney and has won himself a second term on Tuesday after a bitter and historically expensive race that was primarily fought in just a handful of battleground states. Obama beat Romney after nabbing almost every one of the 12 crucial states.
In a sweeping victory speech early Wednesday morning, Obama thanked every American who voted, and vowed to work with leaders from both parties to tackle the country's challenges. "Our economy is recovering, a decade of war is ending, a long campaign is now over," he told a crowd of cheering supporters in Chicago. "And whether I earned your vote or not, I have listened to you, I have learned from you and you have made me a better president." Obama added he has "never been more hopeful about America. … We're not as divided as our politics suggest. We remain more than a collection of blue states and red states."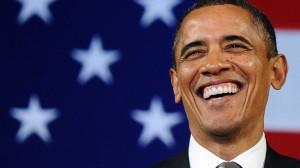 The celebrities who had taken to twitter and other social networking sites to encourage fellow Americans to cast their ballot were not far behind in expressing their joy by tweeting about the re-election of their preferred.
Here's what they had to say
Katy Perry: "DONE AND DUSTED!!! The people have the power! Proud to stand by you for 4 more years."
Eva Longoria: "We did it!!! Obama re-elected!!!!! Yes!! Yes We Can!"
Billy Ray Cyrus: "Congratulations Mr President ! Congratulations America …the process worked …and freedom rings."
Mandy Moore: "So F'ing proud of my country and our President @BarackObama!! #obama2012″
Lea Michele: "Amazing election party tonight at @MrRPMurphy's house! And so glad we got to celebrate the re-election of OBAMA!!! #GObama"
Cher: "OMG ! IM SO HAPPY ! THIS IS ONE OF THE GREAT NITES OF MY LIFE !!!! TEARS R STREAMING DOWN MY FACE ! WOMEN WE HAVE A CHAMPION !!!"
Octavia Spencer: "I have a question… is it freezing cold in DC in January? What type of coat should I bring for the inauguration? #Trench or #Wool"
Jesse Tyler Ferguson: "We are either hearing fireworks or massive bubble wrap being popped outside! So exciting!!!! #Obama"
Olivia Wilde: "AMERICA! You have spoken! Women! You have been heard! Young people! You proved them wrong! Tireless Obama volunteers! I THANK YOU!"
Shanola Hampton: "Spending election night with my #Shameless family at @realjoancusack's home, was an experience I would never have imagined 4yrs ago!"
Zoe Saldana: "Barack Obama!!! The 44th President of The United States of America. God bless America, once again!- ZS… We all spoke and our voices were heard. See?! We do have the power to make a change! We voted and as americans we elected our president! "
" God bless the United States"