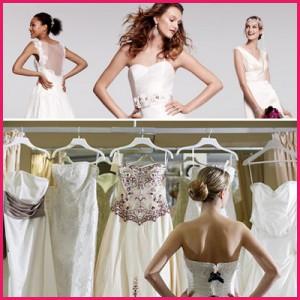 It is the personal style and a distinguished persona which defines an individual, thus accordingly the thought of how to choose the correct wedding dress matching your personality pops in the mind of every bride when it comes to adorning the flawless ensemble on their D-day. It is but obvious that any would be bride will want to flaunt or higlight her perfection on the wedding day and so the quest for an impeccable birdal gown which will indeed aptly define and match her bridal jewelry, her specific preference, and distinctive style begins. Certain aspects to keep in mind while opting for a dress can be either your statement flair or your confidence to carry a particular trend or style.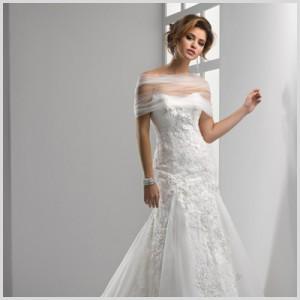 The Romantic Feminine Bride
If you are a feminine girl at heart, doubtlessly you would embrace something that is graceful and delicate. So, we advice one should incorporate fragile laces, gorgeous tulle, and romantic ruffles in your wedding dress. A princess gown or a dreamy mermaid style wedding gown augmented with intricate lace detailing and dainty sleeves will make a fine ensemble. Colors like ivory, cream or milky white would be an exceptional choice depending on the skin tone.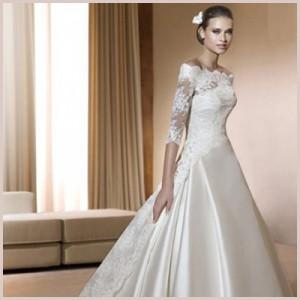 The Conventional Traditional Bride
If you are a firm believer and respect or value traditional norms, then we suggest you could imbibe glorious and spectacular  wedding gowns like the princess, subtle ball gown or the ever green "A" line wedding dress. Also, one can make use of certain fabrics like satins and vintage lace, which adds the timeless vintage look to your explicit wedding dress. Effervescent white in different shades and hues is just the ideal color to enhance the traditional appeal.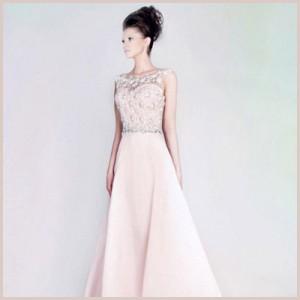 The Classy Minimalistic Bride
If you believe in the phrase "Less is more" and if it states your preferred personality type, then a chic cut sheath dress or a comprehensive empire waist gown will best give your classy taste bud a boost. To get a somber yet classy look, do make use of prominent luxe fabrics and textures in your wedding dress. Colors like vibrant whites and silky pink will add a dash of oomph factor to your dreamy wedding gown.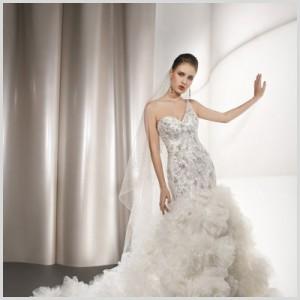 The Modern Day Bride
If you are the one who is not into following trends, but a trendsetter instead then put your best foot forward and look out to add much flamboyance and exuberance to your bridal attire. A ball gown with innumerable tulle layers, a trumpet dress with enormous ruffles is the one recommended for you. Experimenting with coruscating feathers, crystals, shimmering diamonds, pristine gemtones, and lavish embroidery detailing for your dress would be a thumbs up. The contributing colors would be white, lilac, hues of light pinks, and various other pastel shades can be used for your perfect high fashion wedding dress.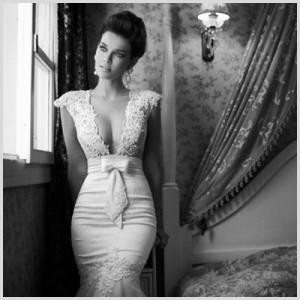 The Spunky Daring Bride
If you are a diva who commands attention and dares to bare it all and an individual who is not reluctant in showing off her best assets, then we offer you to pick up a gown which features daring divalicious details like low backs, corsets or décolletage baring bodices. A well fitted figure contouring fishtail gown or a shapely backless dress is well-matched for the daring diva's wedding dress. Black or red accents could be added to your white wedding gown to suit your outright personality type and break the monotonous wedding gown code.
All in all,dressing up for your big day is about showcasing and emphasizing your individualism, spotlighted by your unusual sense for fashion, one that speaks volume about who you are as a person. We suggest you to bear in mind, the above mentioned guidelines for how to choose the correct wedding dress matching your personality, while desiring your outstanding bridal gown and consider the fact that it's all about comfort and poise that you hold within to make you an extraordinaryly beautiful bride on your special day.