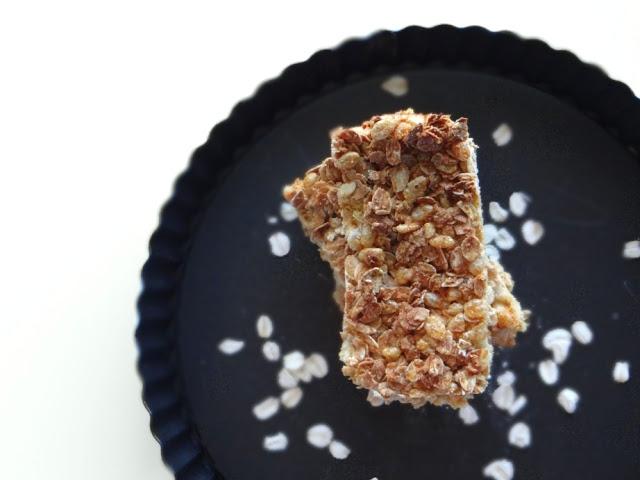 Here's something I've observed in the past week: there has been a sudden new found popularity of scooters. 
Yes, scooters. The last time I remember riding one was when I was in year 5. And now, all of a sudden, I see adults and kids alike rolling away on their scooters down the street. I can't decide whether it's the businessman I saw in a suit and tie or the mother-and-daughter pair in color-matching outfits that takes the prize for the best scooter ensemble. But honestly. Did I miss something here? Was there a scooter revolution that happened I was not aware of?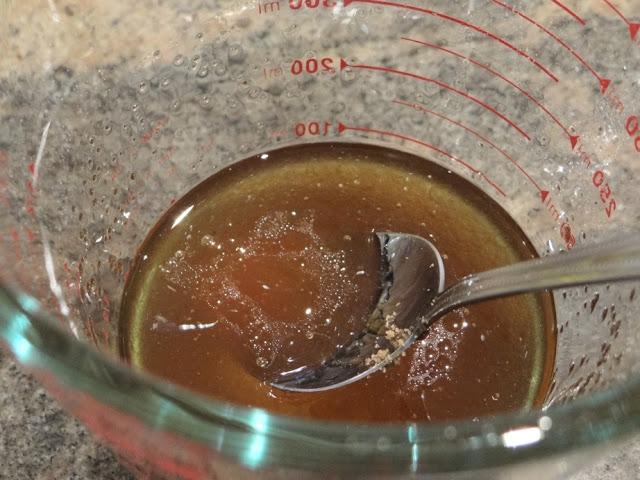 Anyway. Scooters and random ranting aside, let's talk about granola bars. Specifically, Nature Valley Oats 'N Honey Snack Bars.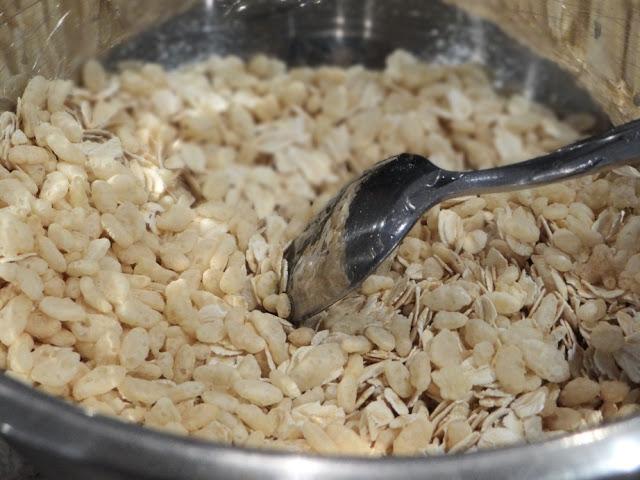 Was my high school the only one that got just slightly obsessed with these bars? I remember there was a time  when these bars were the Food Trend of the moment and those bright green wrappers were a familiar sight around school.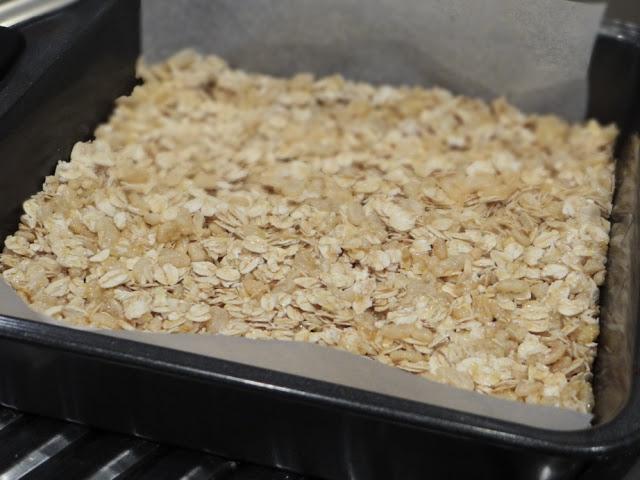 I remember I used to bring two packs. One pack I'd eat, the other one would get snatched away by one of my friends. Those were good times.
I remember lining up at the supermarket with my mother and she'd lean over, pick up the box and say, "You want these again?"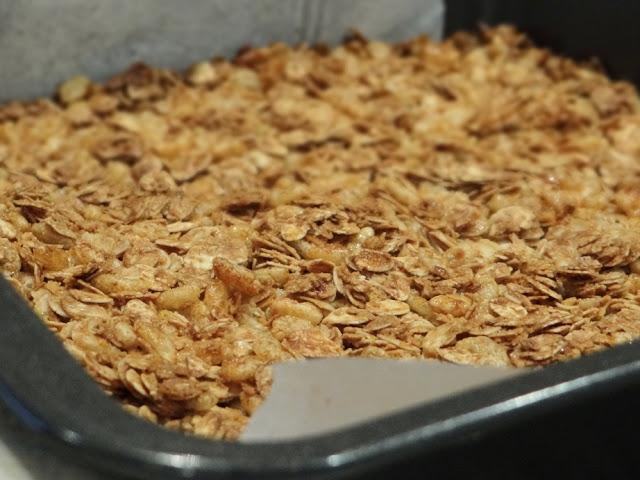 So when I saw these bars on Foodgawker a few days ago, I knew what I'd be making next. Don't you just love it when that happens? You see a recipe and something in your brain goes click, yeah, that's the right one.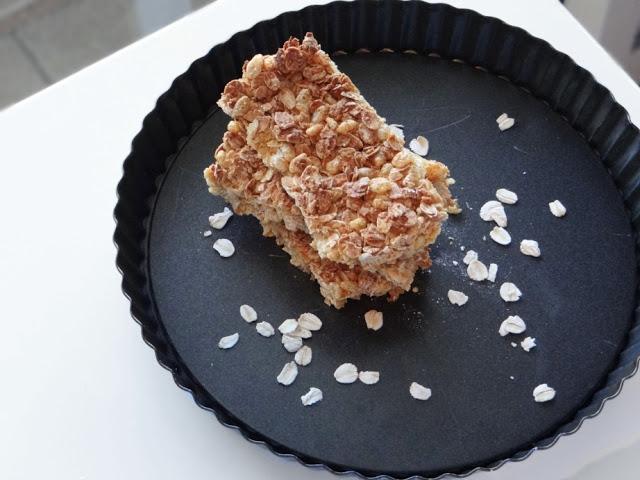 These don't taste exactly like Nature Valley ones, but they come pretty close. Crunchy and oaty with the warm sweetness of honey. Extra bonus: they make your house smell divine while they bake.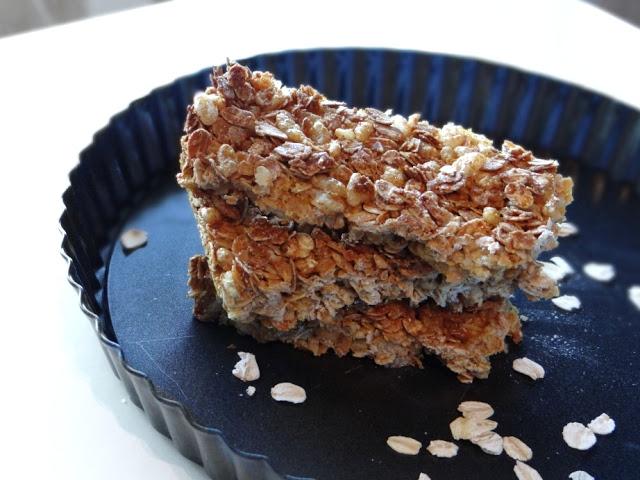 Hey, look, I joined the twitterverse! 140-character updates, here I go. I will be eternally grateful if you'd support me!  Click here to follow.

Nature Valley Copycat Oats 'N Honey Bars
Barely adapted from Half Baked Harvest
Makes 8 bars

1 1/2 cup rolled oats
1/2 cup rice krispies (rice bubbles if you live in Australia)
2 tbsp cornmeal (polenta works too)
1/4 tsp salt
1/4 tsp baking soda
1/4 cup honey
2 tbsp oil
1/2 tsp pure vanilla extract
1/2 tbsp brown sugar
Preheat your oven to 175C/350F. Line a 8x8 inch (9x9 will work too to make thinner bars) square pan with baking parchment and set aside.
In a large bowl, stir together oats, rice krispies, cornmeal, salt and baking soda.
In a microwave-safe bowl, measure out the honey and oil. Set in the microwave on high for 20 seconds, then take out and give it a stir. (Alternatively if you don't have a microwave, heat the honey over a small saucepan until warm and easily pourable, then stir in the oil.) Mix in the vanilla and brown sugar with the honey.
Combine wet and dry ingredients and stir well. Pour the mixture into your lined baking pan and smooth the top out evenly with the back of a spoon or the bottom of a glass. Bake for about 20 minutes or until the top is golden brown. Take out and let cool, then slice and eat. Store in an airtight container.