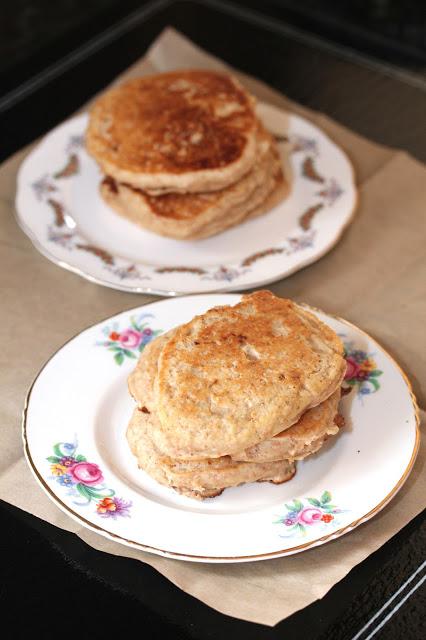 I have been a little wary of pancakes lately. Oftentimes, our pancakes turn out to be rather dense which in turn is a bit heavy on your stomach, especially when eating them for breakfast.
But pancakes are an important aspect of life so we had to find a satisfying recipe. And that we did!
However, these pancakes were quite fluffy while being rather satisfying at the same time.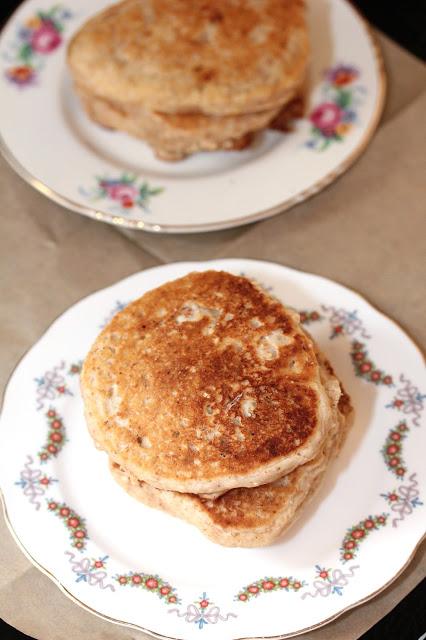 We made our own almond flour resulting in a few crunchy bits in the pancakes, which can be a little unexpected in a fluffy pancake, but as long as you're reassured by your sister (or whoever) that the crunchy bits are supposed to be there you'll feel a lot better about them.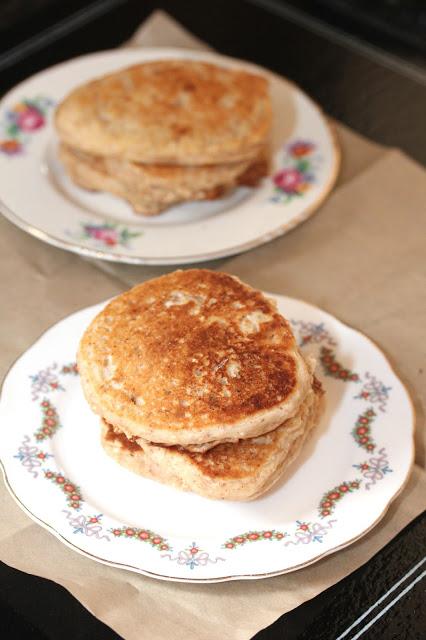 Almond and Oat Pancakes, Vegan


Ingredients




1 cup of whole wheat flour




1/4 cup of oats




2 tablespoons of sugar




3 teaspoons of baking powder




1/2 teaspoon of salt




1/2 teaspoon of cinnamon




3 tablespoons of almond flour




1/2 teaspoon of vanilla extract




1 1/4 cup of almond milk 




1 tablespoon of applesauce


Directions


Mix dry ingredients together then add in wet ingredients.  Allow pancake mixture to rest for a minute or two. Add non-stick spray to the pan and drop batter onto pan.  Cook until lightly golden on both sides.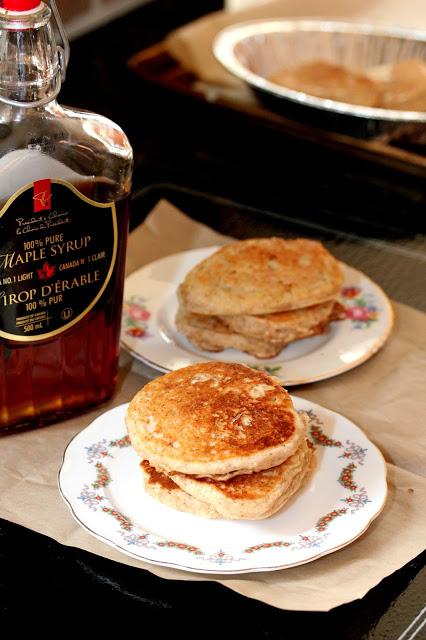 These pancakes are delicious with jam or syrup!