I I love Boston and thankfully, with a sister who lives there and a job that funds research there, I get to visit rather often.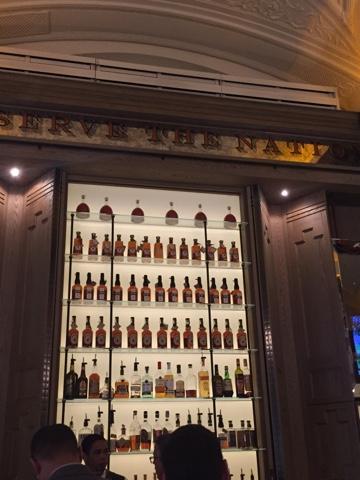 Last night there was a threat of thunderstorms and I was having drinks and dinner with my sister and a friend, so rather than hop from place to place and risk getting soaked, we headed to Oak at the Fairmont Copley. Once inside, we knew this was the place to stay.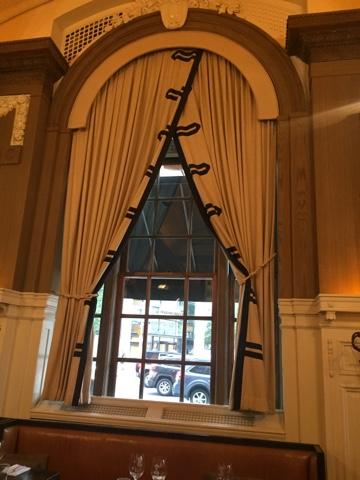 Vaulted ceiling, classic and stunning decor, a beautifully appointed bar, a cocktail list that was unique and a mile long, and a menu that looked promising and tasted even better than we'd hoped!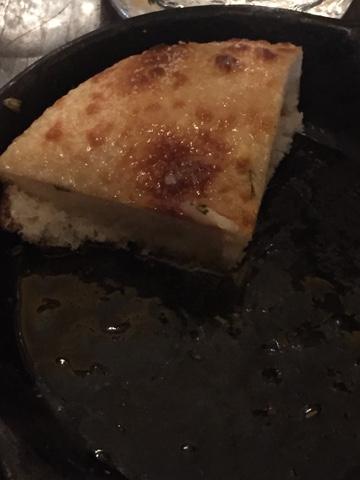 We started with an order of hot bread with pretzel salt and honey. (I am a vegan who eats honey though I know many don't.) The dough is baked right into a skillet and then drizzled and sprinkled...it was melt-in-your-mouth amazing.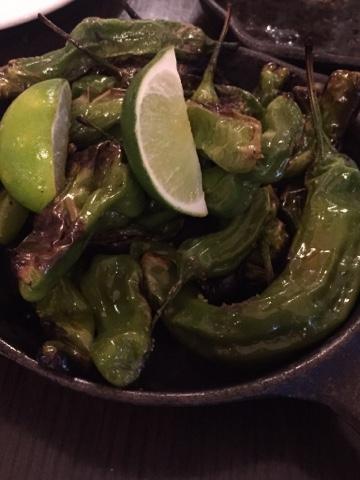 We followed that with an order of spicy, roasted shishito peppers. Super flavorful with just the right amount of heat, and plenty for the three of us to share.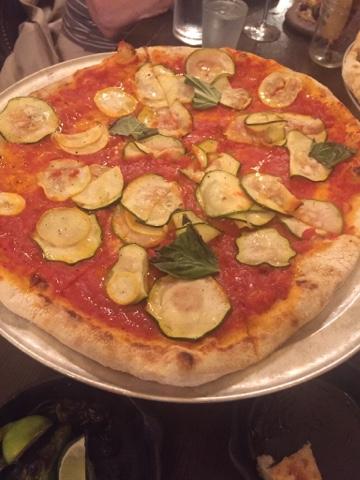 While the salads looked good, we knew their pizza dough stood a good chance of being fabulous after that skillet bread, so they made me a custom vegan pizza with marinara, fresh basil and thinly sliced zucchini. It was worth the indulgence! Super thin crust and bursting with flavor.