One of our favorites, Malan Breton showcased his Spring/Summer 2017 collection in the Meatpacking district in NYC. Walking in, we were greeted by James Murray who gave us the run down on the collection. Breton, one to never stay in the norm, decided to split his collection into two, which he aptly titled 'Severance'.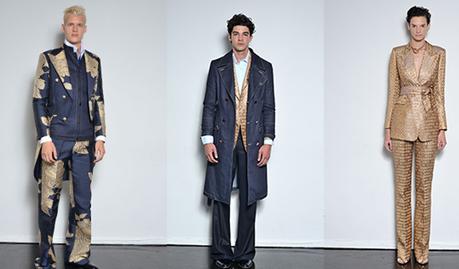 The main collection was headed by muse who was wearing a classic Malan Breton printed shirt, and a immaculately simple tailored suit with gold trimming on the sides. We loved the restraint and subtly the piece showed, which we hope Breton will add in- just a little more- into his collection.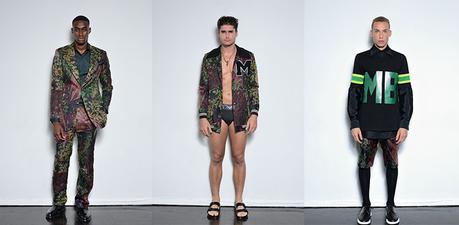 His capsule collection, "The Butterfly Effect" was inspired by his hometown in Taiwan dark forest nights. Using the same fabric for each piece, there was a variety of sportiness from him we've never seen before. We loved the huge "MB" shirt along with the use of the forest print as shorts. Guests were gifted exclusively a pair of underwear from the 'Malan Breton Homme' collection (and on display for everybody's pleasure), hitting this month.