BEAUTY
❤ ❤ ❤ ❤ ❤ ❤ ❤ ❤ ❤ ❤ ❤ ❤ ❤ ❤ ❤ ❤ ❤ ❤ ❤ ❤ ❤ ❤ ❤ ❤ ❤ ❤ ❤ ❤ ❤ ❤ ❤ ❤
Review and Swatches of Maybelline Color Show Nail Paint in Nude Skin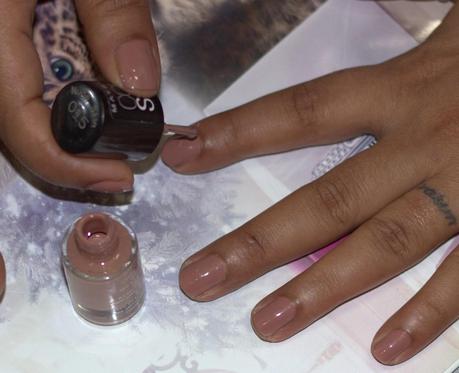 My recent nude obsessions
ALSO SEE - Colorbar Nail Paint in Exclusive 40 - A Milky Nude ShadeColorbar Nail Paint in Exclusive 67 - A Nude Shade With Grey UndertonesDeborah Lippmann
 Your cuticle will literally tell you if you're wearing the right nude or not. If it looks ruddy or starts to look gray, you have to take that nude off and put another on.
The Fashionista
And, no bulls#$%, she is so true. "Nude Skin" is a nude shade that has
pink undertones
and it makes my hands look manicured. Cuticles hide,
nails shine
and shape comes out in a good way.  I am already a fan of
Maybelline Color Show nail paints
and this is no exception. It chips off evenly in over 5 days. Formula is as great as other Maybelline Color Show Nail Paints - helps in
easy application
,
glossy finish
with
affordable price tag
.
AVAILABILITY
BUY Maybelline Color Show Nail Paints @ Nykaa