We've all had a past filled with Man Boner's (Male Mr. Wrongs) and hopefully have learned from each experience. They actually do make for some good stories though so I thought about compiling a list of Man Boner's and writing a book about it. I thought it would be full of excitement, silliness, and a bit of heartache, but overall humorous. By the way, pre-high school boyfriends don't count, unless you did the deed back then.

Might I also add, the following tales in The Man Diary may be factual or fictitious. I'll never fess up!
So without further adieu, I'd like to introduce you to The Man Diary!
Man Boner #1
The Fish
Oh what can I say about The Fish? He was a friend of a friend, doesn't it always happen that way? I had a thing for cool cars and well, The Fish just so happen to have one or two of them. Being born with a "silver spoon", some teenagers were blessed with awesome rides, unlike the '79 Chevy Turd Brown Monza I drove.
I totally can't remember how we hooked up, but somehow we did. I was inexperienced and still kind of afraid of boys. Or maybe not so much boys, but SEX! Who doesn't experiment in their teens, right? Well I did a bit but was just too afraid to do the deed which cost me quite a few boyfriends. That's alright though, they weren't worthy of my girly parts nor my mojo juice!
Anywho, The Fish was tall, athletic, blondish, and very cute. However, as with every man, there is always a flaw. Yep, I said it, A FLAW! He kissed like a damn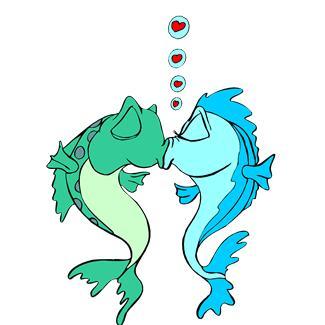 FISH!
It's beyond me how someone so cute and has so much going for him, could kiss like a damn fish! I mean, I've kissed quite a few boys in my life and I swear some are full of tongue, others are like a slobbering dog and that I can deal with, but a FISH?! It was something so weird about the LIPS! I just can't explain it, I would do better at actually demonstrating it on my hand but my lips are sun poisoned right now from the sun and I couldn't possibly give you the best demo that you'd need!
Onto more goodies……..so we had a weird kind of dating cycle. Not going anywhere other to a friend's house or sneak him over my house right after school. I remember Valentine's Day in particular. I worse a uniform to school, yes I was one of those Catholic School girls, and I wore red socks and a red sweater vest that day. I thought I looked so cute! Oh let's not forget to mention the fancy little red bra for my itty titties and fancy red panties!
I don't know what I was thinking other than what I have dreamt about so many nights before. So The Fish pulls up outside my house in his gorgeous "now antique" car and comes to my door. My bedroom was on the front side of the house so I was anxiously awaiting.
He comes inside my house, a cute little peck, and off to my bedroom we go. Mind you, my parents are at work.

I made sure my bedroom was spotless and had a little VDay card waiting on my bed for him. Again, what the hell was I thinking? One thing lead to another and we ended up on my bed playing a little touchy, feeling.
Again with the damn fish kissing! OMFG! I couldn't stand it!
Time to experiment. A little over the pants fondling and I could feel The Fish's man junk growing! Oh goody, right? Well……..it lead to a little bit of under the pants action and I found myself getting a bit nervous. The fish kiss was totally turning me off! The Fish decides to get brave and wants to invade my fancy little panties. Of course, I let him. I have urges and itches too!
OMG!! What is this dude doing? Should I have drawn him a map? It truly isn't that difficult to find my girly parts! HELLO?! Do you need a bit of help there? OMG!
Needless to say, it just wasn't right and I backed away. Ok, I'm sorry I left The Fish to take care of his own junk but ya know, if he was flexible enough, I'm sure he would have appreciated his own fish kisses! LOL
I can't remember if we say each other after that day but rumors started getting back to me. Apparently The Fish decided to talk about his conquests and include me in that storyline. HELLO! I'M STILL A VIRGIN HERE! 
So one day I got so pissed off, I drove to his school and waited for him to come out of the building. I was waiting by his car. I confronted him with the rumors and of course like any boy who is called out on his lies, he denies it! Regardless I'm standing there with a baseball bat ready to bust up this beautiful car! Thankfully I had a few friends with me who were able to calm me down enough and haul me back to my car.
That for sure ending the love affair with the puffer fish!
Thinking back now, I think I really would have preferred to date the car instead on Man Boner #1!


This is a literary piece – The names, character, places, and incidents are products of the writer's imagination or have been used fictitiously and are not being construed as real. Any resemblance to persons, living or dead, actual events, locales, or organizations is totally coincidental.