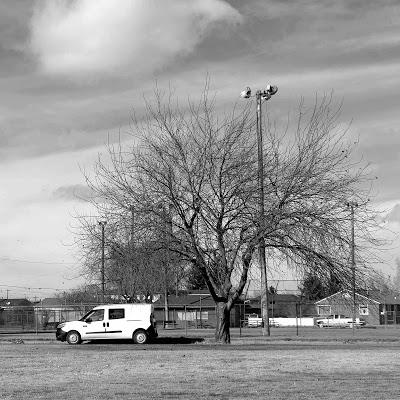 Not surprisingly, the chokecherry tree in LaBonte Park that I've been
following
 this year is mostly bare, only a few dead leaves were hanging on. Just as well, it was much too windy for leaf photography. But it was a good day for black and white.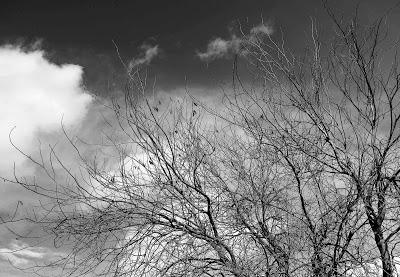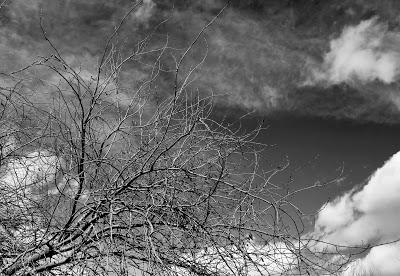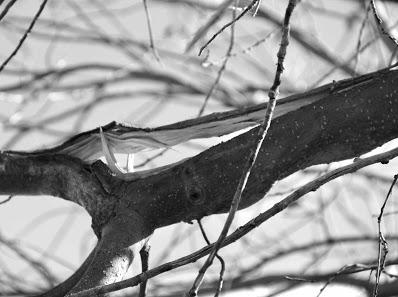 The photo above shows the major branch damaged by heavy snow in early June after the tree had leaved out. It seemed to do just fine through the summer, with healthy leaves, flowers and fruit. Will it survive winter?
Next I spent time composing with lenticels. Once home, I asked Google if they truly are lenticels. Indeed, they are. Next I asked if it's true that trees "breathe" through their lenticels. Again, affirmative, at least some of the time (more when young?). Air can pass through lenticels because the tissue is spongy, with more space between cells.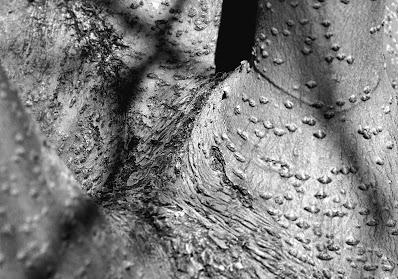 Not only was it windy (23 mph with gusts to 36), it was cold, 34º F. Maybe that's why the park was empty of people. Or maybe due to Wyoming's huge spike in covid cases. No longer can folks simply cowboy-up; we really do need to follow safety guidelines.
Even worse, our county—Albany—is second highest in the state in reported cases over the last week. Only Weston County has more. Weston has a prison; we have the state's only university. As of yesterday, students are sent home as soon as they test negative, to continue classes online. 
I wasn't totally alone in the park. American crows foraged in the dried grass. Mr. and Mrs. Mallard sailed among reflected trees on Stink Lake, which never produced much of a stink this year. Maybe the City found a solution.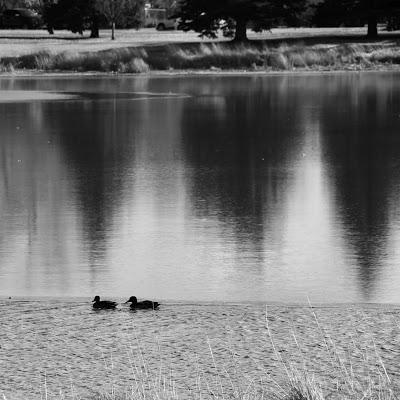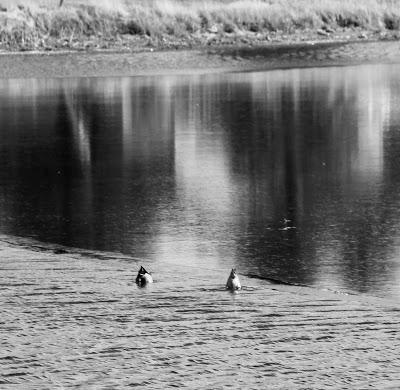 Yet in spite of the cold, wind and pandemic, I'm happy. As of last Saturday, we have a new president-elect, and I have new well-sealed windows in my sunroom—major upgrades in both cases!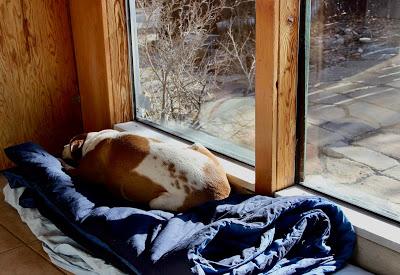 Test-driving the new windows.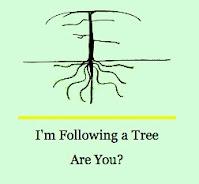 This is my contribution to the monthly virtual gathering of tree-followers kindly hosted by
The Squirrel Basket.
More
news here
.  New members are always welcome; join us for a 
good time!