I have to say that i love getting these every month. The smells of the products are so amazing.
Let me show you what is in the November box
This month is Holiday Cheer.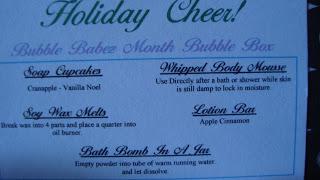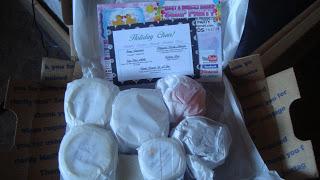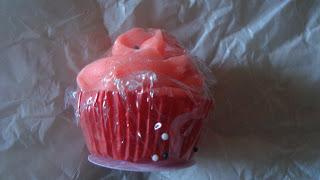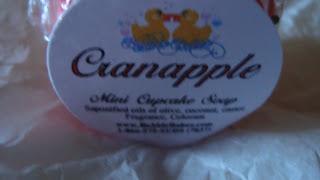 Mini cupcake soap in cranapple.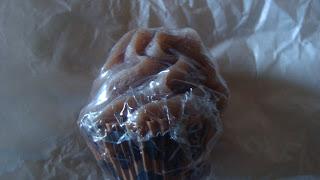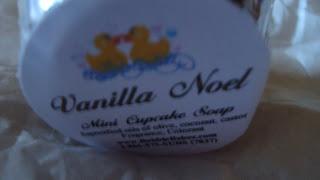 Mini cupcake soap in Vanilla Noel. Both of these cupcake soaps are not only adorable, They both smell amazing.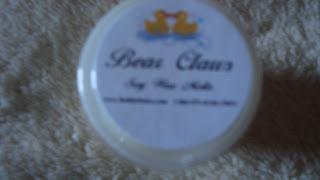 Bear Claws soy wax melts. You break wax into 4 parts and place a quarter into oil warmer. I love this. It smells so amazing. OMG. Its that delicious smelling.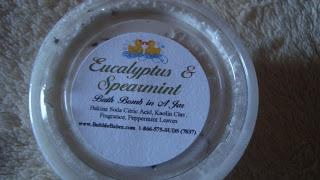 Bath bomb in a jar in Eucalyptus and spearmint. Empty powder into tub of warm running water and let dissolve. It has a clean smell to it with a hint of mint.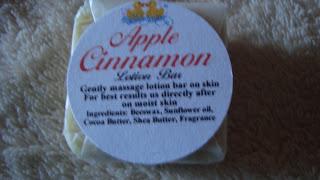 Lotion bar in Apple cinnamon. I am not a fan of the lotion bar. I do love the smell of this.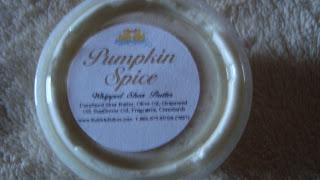 Whipped shea butter in pumpkin spice. Use directly after bath or shower while skin is still damp to lock in moisture. I love the smell of this at this time of year. Just like pumpkin spice.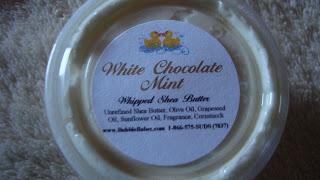 whipped shea butter in white chocolate mint. It smells like white chocolate bar with a hint of mint. Smells amazing.
Check out Bubble babez.
http://www.bubblebabez.com/
peace and beauty
laurie ann