Well, I've finally done it. I have finally moved over to the Dark Side and bought a proper, full-on glittery nail polish. And I am already (sort of ) regretting it!! People really weren't kidding when they exclaimed what a *bitch* glitter is to get off your nails, were they??
I ended up picking up this one, from Ebay for £1.95, because a few people had recommended it, as a cheap alternative to glittery polishes by more pricier brands. The brand is Technic, which I've never heard of myself, and the polish is called Carnival: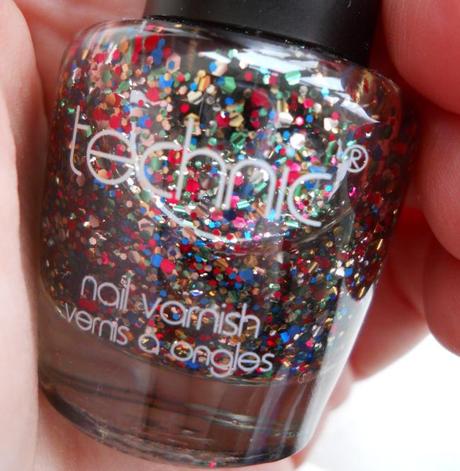 Check out all of those sparklies!!
Initially tried just applying the glitter in the same way that I would any other polish, but despite the amount of glitter in the pot, I thought it applied quite sparsely, and I wanted something a bit more dramatic about that. But, I'd actually recently been reading a couple of blog posts (from nail enthusiasts who are a million times better at this stuff, than I am), and was intrigued at the idea of applying the glitter using a standard make-up sponge. So, I popped to my local Boots and picked some up, since I don't use them to apply make-up, personally. Plus, that way I wouldn't feel bad once I (potentially) ruined them!!
Admittedly, I had a few hiccups, with the look not going right at all, but the look that I decided to share with you, I am really in two minds about. On the one hand, I think that it looks fab and sparkly. But, then comes the feeling that it looks a tad too "blingy" and over the top. But, really, I think the look is an "acquired taste".
For the main colour, I chose Rimmel's 198 Azure, which is a gorgeous metallic blue shade, because I thought it was quite similar to the blue in the glitter: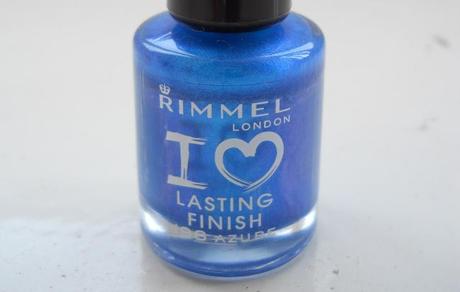 And this is how the nails turned out: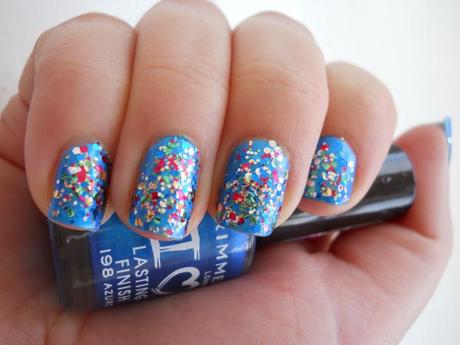 To avoid making a complete mess with the actual polish, I applied the glitter in small amounts and dabbed it carefully onto each nail, gradually building it up to get the desired effect. I do think that I maybe used a little bit too much glitter, in this case, but overall, this is the best effort so far, so I'm quite happy with it.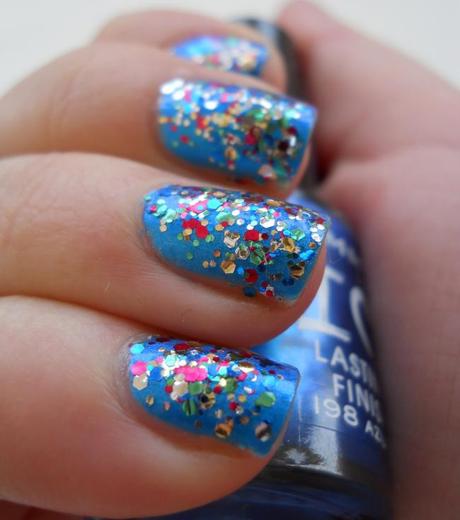 What do you think? 
Cha-ching, or too much bling?