Hey Dolls!!
So I wanted to show off this new color I got the other day real quick. I spotted it at Target and had to get it. I love Revlon's new nail polishes and Popular is another great addition. It's actually a re-release of what was previously known as Starry Pink last year. Not sure why they renamed it but either way I love it.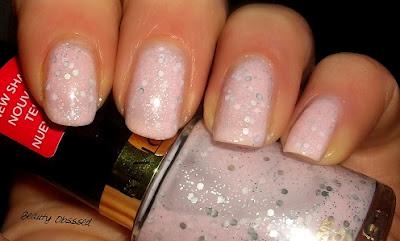 I usually don't wear light baby pinks but when you add some silver glitter it's one of my new favs! Popular  or Starry Pink has silver micro glitter and larger silver hex glitters.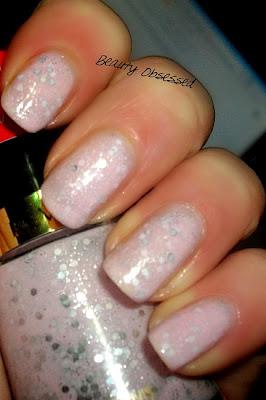 I was surprised, I figured that since it had large glitter flexs it would be a pain to try and spread the glitter around but it actually wasn't. I also thought it would take longer to dry than usual but it didn't! Very easy application! Two coats was enough to make it opaque for me. Then I added a coat of SV.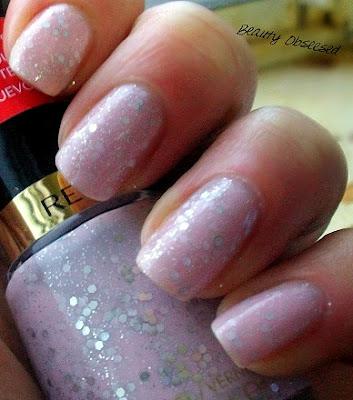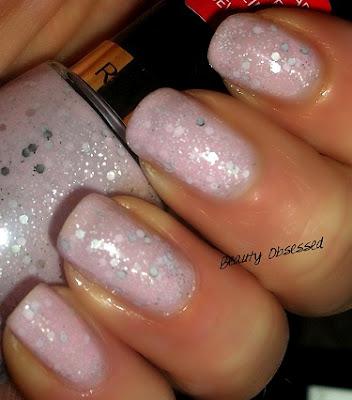 I hope the pictures did this color justice, I took these pics a half hour before the sun was about to go down. I could have waited until tomorrow morning when there was more light but I'm impatient and wanted to get the post up. 
Have you guys seen or used Popular or  Starry Pink?
Click the links below :) Follow via GFC Follow me on Twitter Like my Facebook Page