When Cat told me she was getting married I couldn't have been happier for her but when she asked me to be her photographer, I was over the moon.
Cat's a great wedding photographer in her own right and we've helped each other out at weddings over the years but it's still a little nerve wracking photographing a photographer's wedding. I have nerves enough at any wedding (the good kind!) but fortunately, Cat and Alex's day was so chilled out and their friends and family were so much fun to spend the day with that it didn't really feel like work at all. I was bare foot most of the day and wearing shorts, it was a beach wedding after all! And what a wedding! It took place on Scolt Head Island, an offshore barrier island between Brancaster and Wells-next-the-Sea that can only be accessed by boat at certain tide times. I spent the morning with Cat, her close family and Laura on make-up before a short walk along the staithe to where the boats were waiting to ferry assembled wedding guests to the island. You could not have wished for better weather for a beach wedding - it delivered in spades! It was, I'm sure, one of the hottest days of the year!
The ceremony was perfect, by the time Cat arrived, her guests were seated and Alex was waiting nervously with his best man. With the sand between my toes and a beautiful sea view, I had a glorious open space to move around and capture the ceremony. Cat and Alex were all smiles! After hugs and kisses with their guests, there was some time to make a few quick portraits, before I jumped aboard my next ride with Chris Taylor, Cat's Droneographer (I think that's the word!). Chris had been shooting some amazing aerial footage of the ceremony! Arriving back at Burnham Overy-Staithe, the celebrations really got going, with a little help from the Matt Strafford Duo. Family and friends continued to soak up the sun and enjoyed the drinks reception with delicious canapés. The wedding breakfast was followed by some incredibly funny and at times emotional speeches, before Cat and Alex took a walk together as the sun set. It was a very relaxed day in a stunning location, just how they imagined it, I'm sure.
Thank you both for having me share in your day. It was a very special experience and most certainly very unique. Wishing you both a lifetime of happiness together - when you renew your vows on a beach somewhere, give me a shout ok?!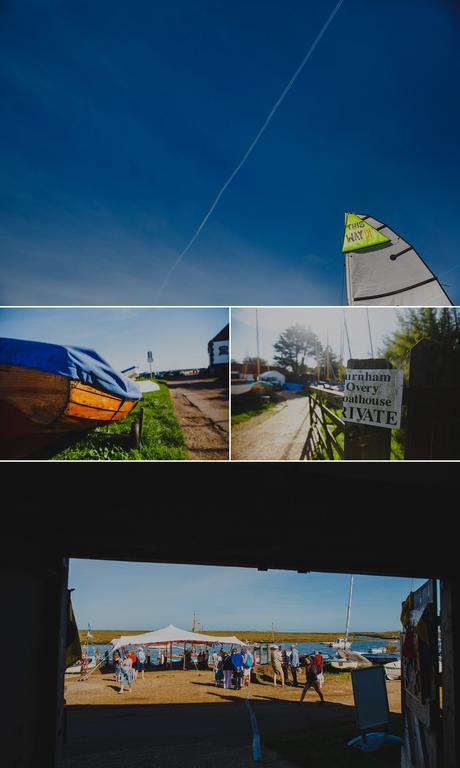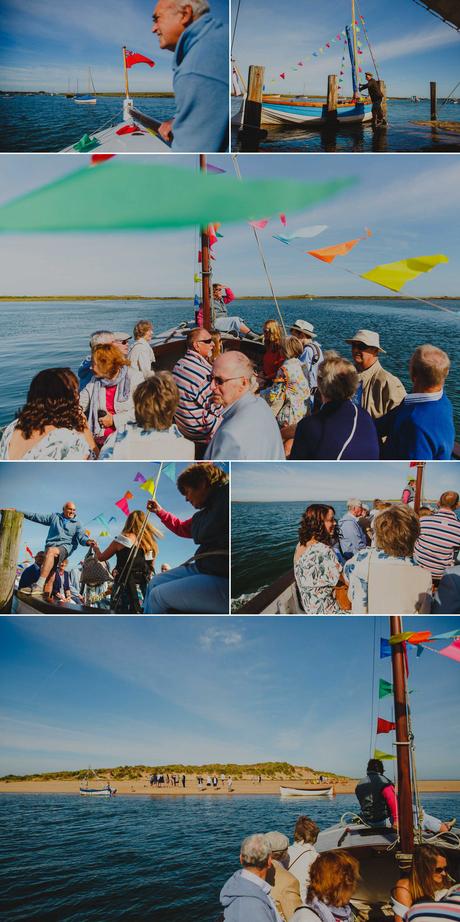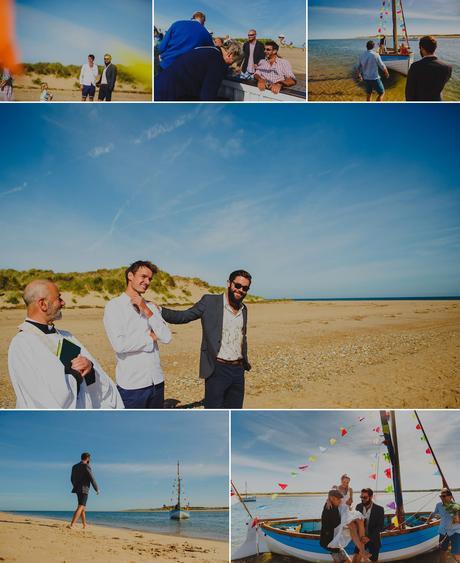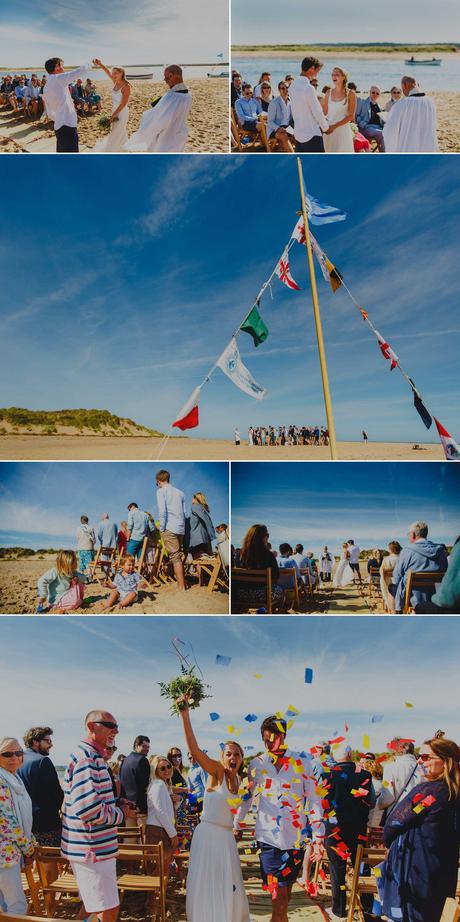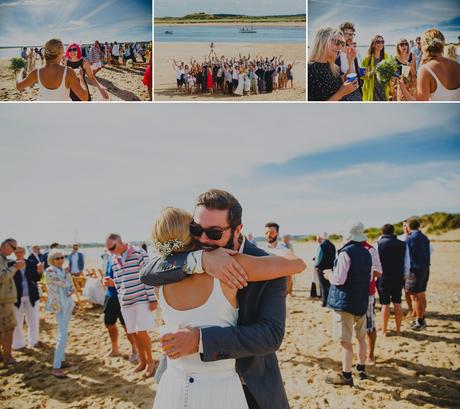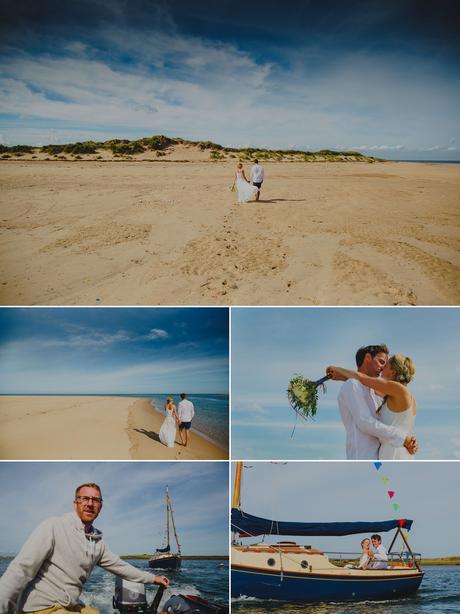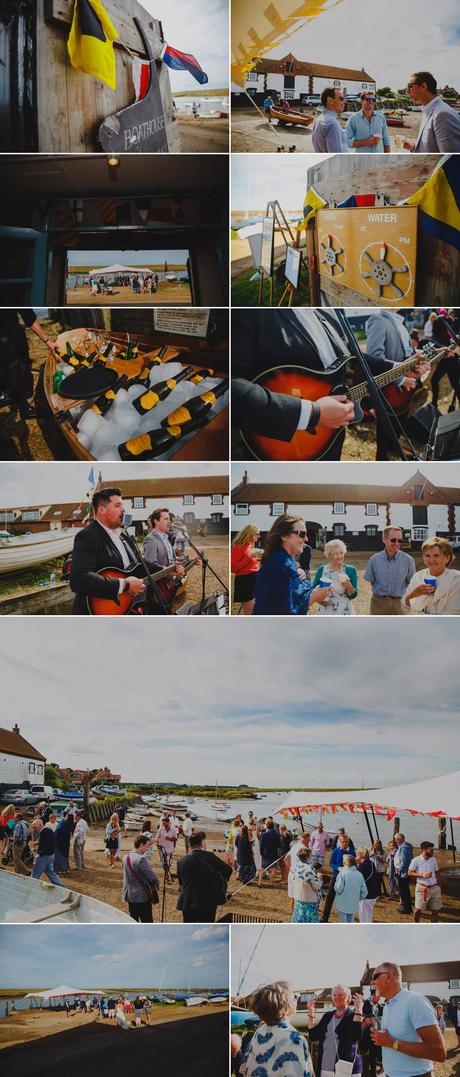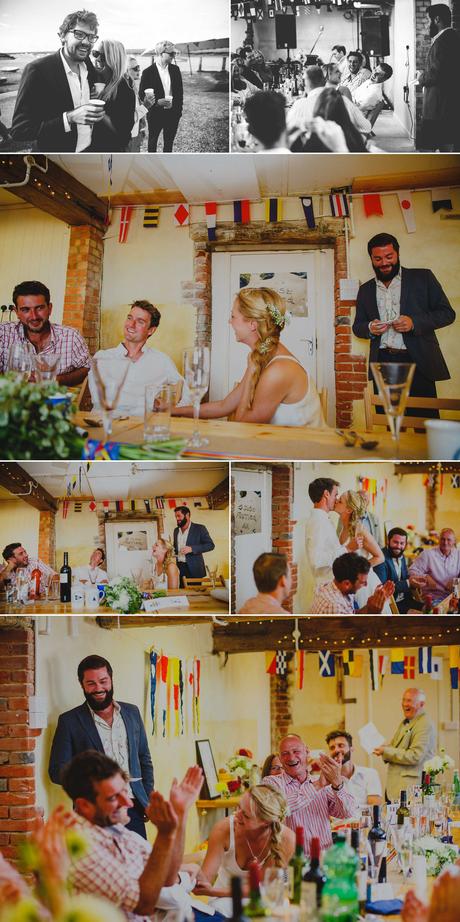 COMMENTS
comments