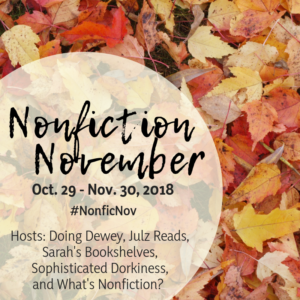 Hello everyone and welcome to the second week of Nonfiction November! If you'd like to find out what it's all about, please see my post last week where I revealed my Nonfiction November TBR. and my post for Week 1 where I talked briefly about my year in nonfiction so far.
This week as the title suggests, it's all about Fiction/Nonfiction Book Pairings and is hosted by Sarah from Sarah's Bookshelves – check out her post HERE.
"It can be a "If you loved this book, read this!" or just two titles that you think would go well together. Maybe it's a historical novel and you'd like to get the real history by reading a nonfiction version of the story."
Today I've decided to choose three pairings with three very different themes, hopefully one of these pairings will be intriguing to you!
Here we go!
PAIRING ONE – Historical fiction/historical nonfiction
Fiction – The Tattooist Of Auschwitz (based on a real story) by Heather Morris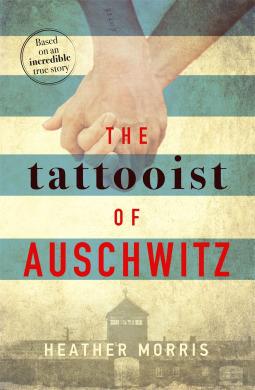 This is the tale of Lale Sokolov who is transported to Auschwitz in the 1940's and employed as the Tätowierer, marking the prisoners with their infamous numbers, falling in love with a fellow prisoner, Gita as he tattoos her with her personal number. I read this book with my sister and fellow blogger Chrissi Reads recently and we both really enjoyed it. Check out our review HERE.
PAIRED WITH
Nonfiction – The Man Who Broke Into Auschwitz: A True Story Of World War II by Denis Avey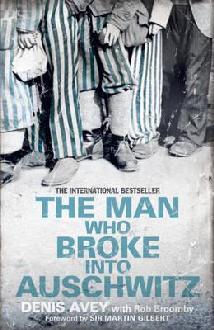 This book has been on my TBR for the longest time! I'm intrigued by the synopsis which follows a British soldier who willingly breaks into Auschwitz and swaps places with a Jewish inmate for the purposes of witnessing and then telling others on the outside of the brutality that he saw.
PAIRING TWO – historical fiction/fantasy and biography
Fiction – The Looking Glass House by Vanessa Tait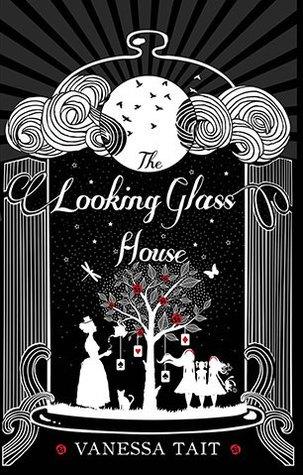 This story, told by the real-life grand-daughter of the Alice who inspired Alice's Adventures In Wonderland investigates what may have happened BEFORE Alice fell down the rabbit hole through the eyes of a naive and deceived governess. I received this gorgeous book through my regular Book And A Brew monthly subscription box and mean to get to at at some point in the near future!
PAIRED WITH
Nonfiction – The Story Of Alice: Lewis Carroll And The Secret History Of Wonderland by Robert Douglas-Fairhurst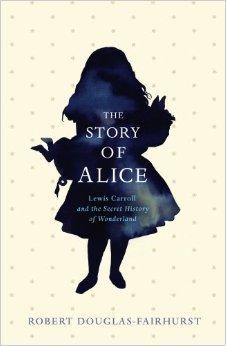 This does what it says on the tin really, need I say more? This is the story of Charles Dodgson and his alter ego or other self, Lewis Carroll and the history of what made Wonderland and Alice so special to him. I'm a big fan of the classic children's tale and looking forward to diving into this after The Looking Glass House.
PAIRING THREE – historical fiction/romance and psychology/popular science
Fiction – The Ballroom by Anna Hope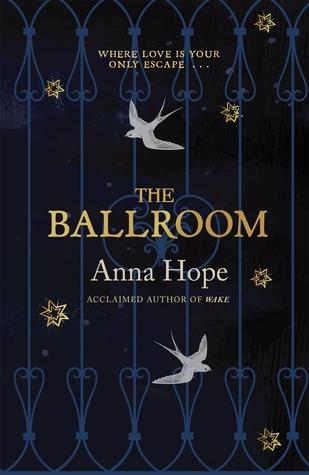 I adored this novel when I read it in winter last year! It's the story of Ella, a woman committed to an asylum in Yorkshire in the early part of the twentieth century for a "slight misdemeanour" at work in her own words. She meets a young man called John (in the asylum on the men's side) whilst she is there so there is some romance but what I found most fascinating was how it touched on mental health and the apparent fragility of women at this period in our history. Check out my review HERE.
PAIRED WITH
Nonfiction – Mad, Bad and Sad: A History Of Women And The Mind Doctors From 1800 To The Present – Lisa Appignanesi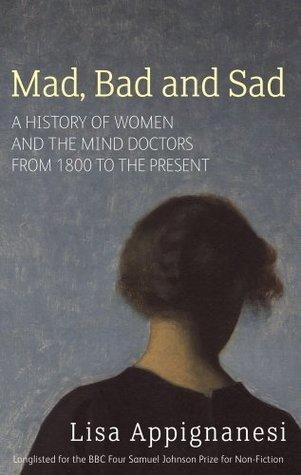 What better way to explore how "madness" in women has been approached historically speaking than to read a giant nonfiction tome about it? This is the story of how we have understood extreme states of mind over the last two hundred years and how we conceive of them today, from the depression suffered by Virginia Woolf and Sylvia Plath to the mental anguish and addictions of iconic beauties Zelda Fitzgerald and Marilyn Monroe. It looks like an absolutely fantastic and illuminating read and I can't believe I keep putting off reading it!
So there you have it, my fiction/nonfiction pairings for the second week of Nonfiction November, I really hope you enjoyed these and found something that interests you!
Coming up next week on Nonfiction November Week 3 – Be The Expert/Ask the Expert/Become the Expert (hosted by Julie @ JulzReads)
Advertisements