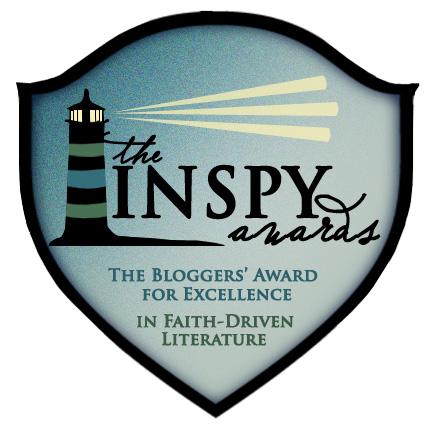 I am so thrilled to have been asked to join the Advisory Board for the INSPY's ~ "the annual awards for literature grappling expressions of the Christian faith."  I am equally thrilled to join this esteemed group of bloggers in announcing that nominations are now open for the five categories of Christian faith literature: Romance; Literature for Young People; General Fiction; Speculative Fiction and Mystery/Thriller.
We have a pretty rigorous timeline so be sure to submit your nomination today.  AND, if you'd like to be considered as a Judge in any of the five categories, those applications will be accepted beginning March 1st.  The INSPY Award will be announced June 28th.
A few things have updated with the INSPY's this year ~
Please note that you may only nominate one book per category;
The sub-genres have all been consolidated into 5 Categories.  If you have any questions or concerns about which category your choose should go under please visit the FAQs page of the INSPY's site.  Scroll about half-way down and there's a flow chart to help you make your selection.
As the INSPYs were on hiatus last year, the time frame for books published opened up to include July, 2011 ~ December, 2012.  If your selection was published during those months then you are good to go!
Help us to honor those authors and books that make an impact on so many lives.  To read more about the INSPYs or to nominate a book or two or five, visit http://www.inspys.com