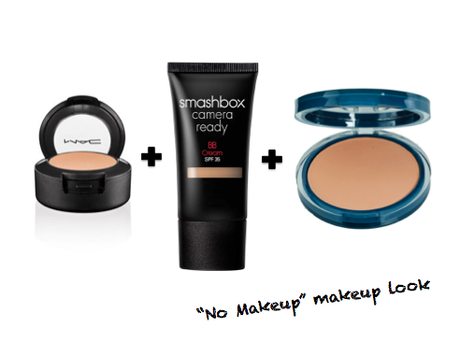 Step 1: cover any blemishes, discoloration, or previous acne marks with MAC Studio Finish concealer and a small concealer brush or your finger
Step 2: take small amounts of the Smashbox BB Cream on your finger and dab on it around on your face, then blend in with a synthetic brush for a seamless look
Step 3: finish by setting your makeup with a light powder like Covergirl Oil Control and a large powder brush
Whats great about this look is that your natural skin features, such as freckles, can still show through, making it almost appear as if you aren't even wearing makeup. Sometimes full coverage makeup can feel heavy throughout the day and other times, you might not want to apply your full routine just to step out for a few errands. This 3 step face look is perfect for when you are in a pinch too! 
Finish the look with a warm blush, a touch of mascara, and clear gloss to polish it off.