Niner Ichi Nana (right next to the Hungry Hound) is one of the coolest hangouts in the Fort, and with the Craft Series, it just got cooler. Every Thursday, they offer a special menu of themed drinks and food, and we were invited to enjoy the Pulutan-themed night with drinks prepared by Chef Mikko Reyes and Erwan Heussaff.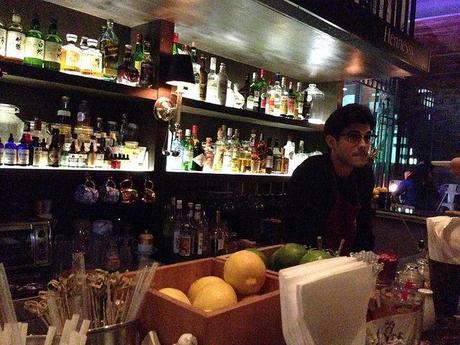 The interior is dim and cozy, just like I like it (however this is the reason for the grainy pics. Our phone cameras just couldn't keep up haha).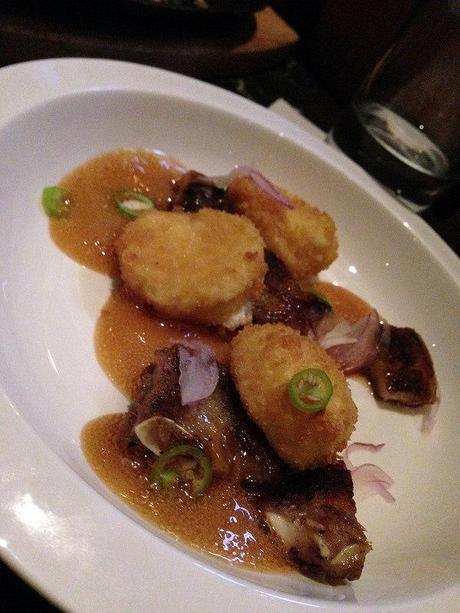 Tokwa't Baboy, P198.00
pig's ears + tofu croquette + soy vinegar foam
Talk about pulutan! The tender pork didn't actually feel like pig's ears, just delicious juicy pork. The tofu croquettes were so good. They reminded me of Saisaki's agedashi tofu, crispy on the outside with a soft center.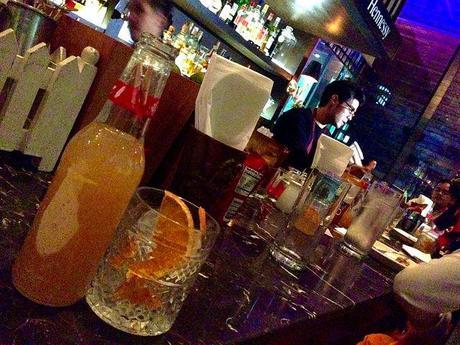 Pom Before Prom, P330.00
Bombay Sapphire, Pomelo Shrub, Elderflower, Mint Leaves, Simple Syrup
I'm no cocktail expert, so please bear with my descriptions. Haha. From an cocktail novice though, I enjoyed this drink. It was a smooth drink with a hint of pomelo and mint and I particularly enjoyed the fragrant dried orange slice.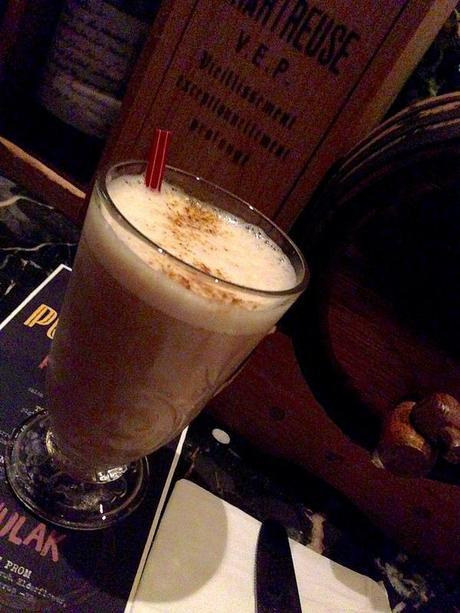 Three In One, P390.00
Hennessy VS, Cold Press coffee, Condensed Milk, Mole Bitters, Vanilla Tincture, Egg White
Only when I saw the drink did I get it. 3-in-1 coffee! Haha. I usually prefer the creamy drinks so this was my first choice. Not bad at all and the taste was definitely much deeper than any sort of coffee mix. Perfect for the sweet tooths.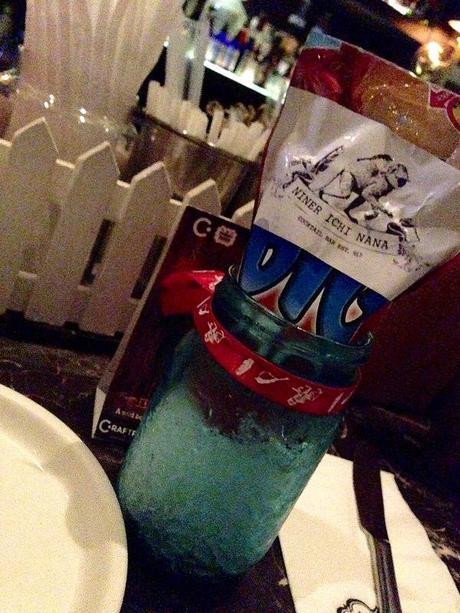 Traitor Tetra, P350.00
Bourbon, Jerry Thomas Bitters, Mango Puree, Orange Juice, Orgust, Lime Juice
Another cool drink name. Tetra! Innovative idea for a fun drink that makes me feel like a high-schooler sneaking alcohol into class. Quite a potent drink, this one, but it was still fun to imbibe with all its fruity flavors.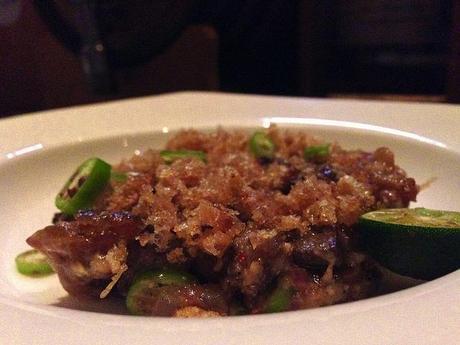 Legit Sisig, P349.00
face + liver + brain + onion + chili + calamansi
I think it is fair to say that classy places don't usually get sisig right, so I was pleasantly surprised to find out that their sisig is goood.
Legit
 indeed. This dish has some serious street cred. We couldn't stop snacking on it in between sips.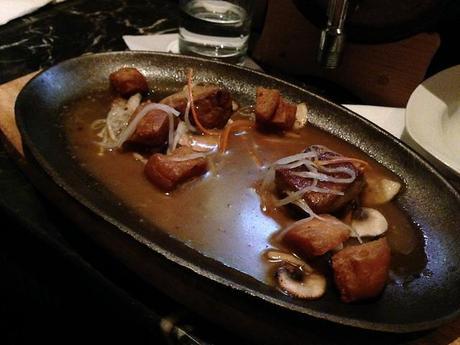 Sizzling Foie and Shrooms, P386.00
a la pobre gravy + pickles + pan de sal croutons
I have never heard of sizzling foie gras before, and it's not nearly as famous as it should be. It was decadently rich and flavorful. I savored every tiny bite (I was rationing it) and the sauce-drenched pan de sal croutons were very good too.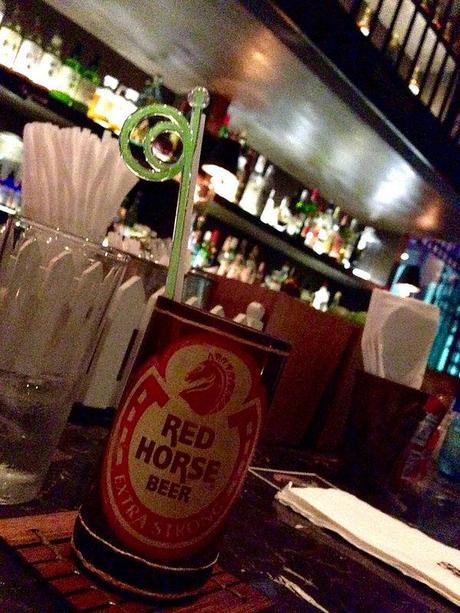 Happy Horse, P310.00
Bacardi, House Pineapple Lemon Soda, Cointreau, Paulaner
My surprising star of the night was this infectiously happy horse. The decapitated beer bottle lost its head but became something much better! The ingredients sounded simple enough but the cocktails sweet alcohol-spiked lemon soda had such a beautiful aftertaste that I just had to sip again the moment it left my mouth. On and on, until the drink was gone. I highly recommend going for this!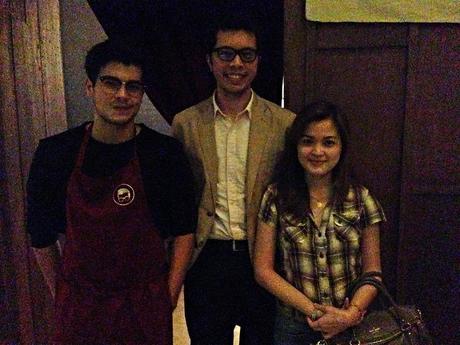 We thanked Erwan for the event and the invite. It was a thrilling night for the senses and the sweet alcohol-induced magic. Haha. Catch the Craft series nights and you'll be in for an awesome time.
Menu:
Pulutan

NINER ICHI NANA
G/F, Globe Telecom Tower,
32nd Street Corner 7th Avenue,
Bonifacio Global City, Taguig City
(
0917) 876 9999 / (02) 7974064
Operating Hours:
Mon - Thu: 5:00 pm - 1:30 am
Fri - Sat: 5:00 pm - 2:30 am
Facebook: Niner Ichi Nana
View Larger Map