I was introduced to Niki's Balms by Sarah from Sugarpuffish, she has always raved about them. So when I found that Niki's Balms were going to be at the vitality show I knew it was a stall I had to stop at.
Niki decided to create these balms after doing her reflexology training and realising that most products were petroleum based. After attending lots of pamper evenings and realising that there was a gap in the market for a moisturising, hygienic product. This was when the Organic Original Balm was made with the base ingredients being hypericum and calendula oils, sunflower oil and Beeswax, it is a completely natural product. Since then Niki has evolved her line and has a balm for everything.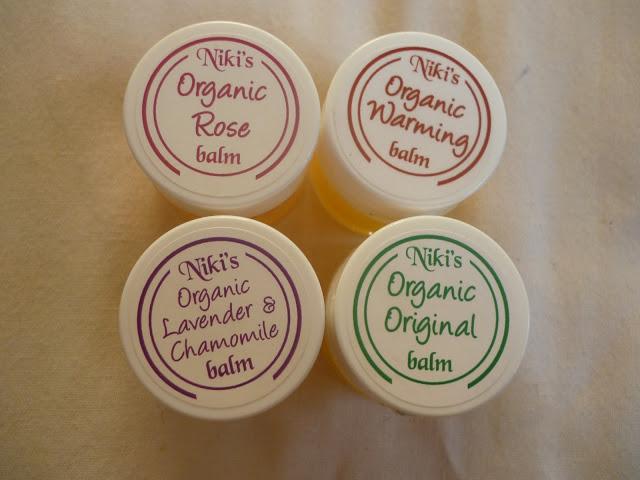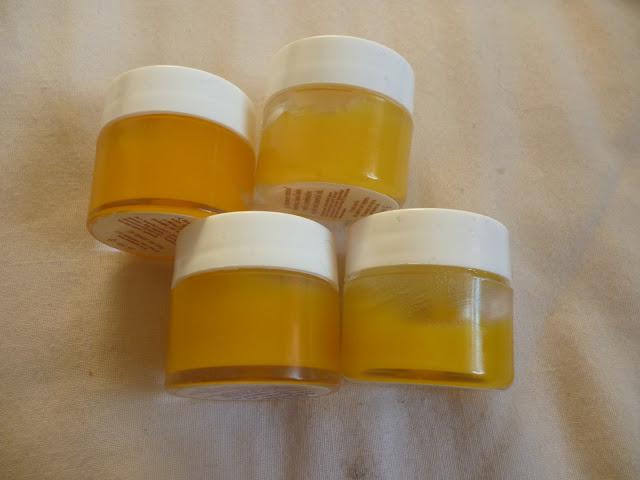 Like I said the first Balm was the Organic Original Balm which has a subtle sweet lemon scent to it. It contains tea tree and lemon essential oil which makes the balm antiviral, antibacterial and antifungal. It is also made with hypericum oil which heals the deeper layers of the skin.
This is a multi purpose balm that will help with any dry skin problems. I have used this as a night moisturiser, lip balm, foot balm and to moisturiser my cuticles. It has been a great balm for all these things and I now won't leave the house without it.
The second balm is the Lavender & Chamomile Balm. This is the same as the Original Balm but with lavender and chamomile essential oils added in. (Funnily enough) I have been using this mainly at night time on my face when my skin is deciding to have a break out or is feeling a bit sensitive. This just helps moisturiser and sooth the skin and I always wake up with rebalanced and plump skin in the morning.I have heard this is great to use as a cleansing balm but I am yet to try it that way.
Niki decided to make the Warming Balm after having lots of clients coming to her with very cold feet and hands. The Warming balm contains Thistle Oil, Cinnamon Essential Oil. Black Pepper Essential Oil, Sanadalwood Essential Oil, Orange Essential Oil, Rosemary Essential Oil which gives a slight warming feeling to the skin without being irritating.
I adore this on my feet just before I jump into bed, it keep them warm while I drift off to sleep I then wake up in the morning with super soft feet. It is also nice when I have had a long day at work and my feet really ache, it just helps to soothes them. 
The last balm is the Rose Balm and is possibly my favourite, though its hard to choose. This has argan oil, rosehip oil and rose otto essential oil in it which are some of my favorite ingredients to use on my skin. They are all great at moisturising the skin but still keeping combination skin balanced, as well as repairing the skin and fading scarring. My skin always looks amazing in the morning when I have used this the night before. It really is a gorgeous product.
I think you can probably tell I love all four of these balms and I will be picking up the full sizes of them when pay day comes around.
These pots are 10ml and retail for £4.99. (£5.99 for the Rose Balm) They also come in 25ml and 50ml tubs.
You can pick these up from the Niki's Organic Balms Website or Amazon where some of the balms are currently on offer.
Have you tried these before? I would love to know what you think?