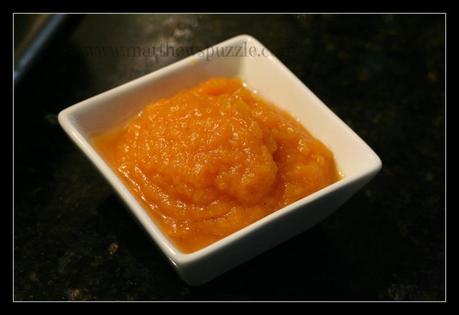 We love vanilla in this house, we just love it! Matthew says his favorite flavor is vanilla and he never, ever picks another ice cream. So I add vanilla to all sorts of things, not only to make him happy, but to ensure a delicious final product. I use vanilla Stevia to flavor my drinks and I use Nielsen-Massey Madagascar Bourbon Pure Vanilla Extract in all my baked goods. We love to add it to our Gluten Free Pancake batter, our crazy Pancake Muffins (recipe coming soon), and I am even using it in our creamy Maple and Vanilla Butternut Squash puree (recipe below).
I personally love the flavor of almond and in addition to the Nielsen-Massey vanilla, I add a little Nielsen-Massey Pure Almond Extract to the same Gluten Free Pancakes to make them extra special. I can even be found adding the almond extract to my black tea because I think it makes for one of the most delicious drinks on a cold fall evening. When I was little we always made our Christmas sugar cookies with a hint of almond as almond has always been associated with extravagance and special occasions.
Since the boys are gluten free and now dairy free again, I foresee meringues being a big holiday hit. All of the Nielsen-Massey extracts will make perfect additions to our meringue recipes. Of course we will use vanilla in all the recipes, but Nico is particularly fond our our peppermint meringues and Nielsen-Massey's Peppermint extract is highly fragrant and pure flavored. I am very interested in using the Pure Chocolate Extract, because really, who doesn't love chocolate. In the book A Century of Flavor Nielsen-Massey Vanillas, the chocolate extract is used in the Hearty White Bean Chili, and I'm sure it adds a depth of flavor that couldn't be achieved without it.
Maple and Vanilla Butternut Squash Puree Print
Recipe type:
Side Dish
Author:
Matthew's Puzzle
Prep time:
5 mins
Cook time:
1 hour
Total time:
1 hour 5 mins
Serves:
4
Pureed Butternut Squash scented with maple and vanilla extract
Ingredients
1 Butternut Squash
olive oil
1/8 cup maple syrup
1 Tablespoon Nielsen-Massey Pure Vanilla Extract
1/2 teaspoon salt
Instructions
Preheat oven to 350 degrees Fahrenheit.
Wash the Butternut squash, cut off top and halve the squash lengthwise.
Remove seeds and fibers from cavity.
Drizzle olive oil on cut halves of squash and place cut side up in a baking dish.
Bake squash for 1 hour or until fork tender.
Scoop flesh from rind of squash, discard rind.
In a large bowl with a hand held blender, or in the bowl of a blender, cream the squash, the maple syrup, vanilla extract and salt.
Serve immediately
Recipe inspired by Creamy Vanilla Sweet Potatoes from A Century of Flavors Nielsen-Massey Vanillas.
WordPress Recipe Plugin and Microformatting by

EasyRecipe
2.2.8