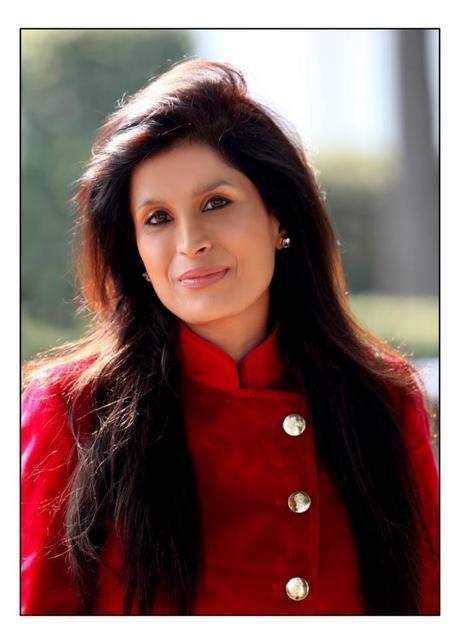 Nidhi Bhagaria, founder of Celeste, artisan of fine chocolates
Celeste Chocolates has been at the forefront of the gourmet chocolate business in India specializing in handcrafted chocolates available in premium range for every occasion including Valentine's Day, Diwali, Christmas, Weddings, Birthdays and any other Occasion.
Celeste is a renowned chocolatier with Indian operations and global networks to serve specialist retailers blue chip corporate and connoisseurs of lifestyle.  Inspired by the legendary chocolatiers of Belgium, France, Switzerland and the USA, celeste nurtures the long-cherished tradition of excellence – so that the great taste, exotic flavor and beautiful presentation of each Celeste product make it a unique creation and a cut above the rest. The company has made a niche in the world market and strategically expands its global reach out.
The brand's strength also lies in customized chocolates ranging from corporate gifting to personal occasions.The Chocolates are hand-crafted from finest ingredients and presented in exclusively designed gift cases befitting all occasions. The premium chocolate offering cares the chocoholic's palate with refined flavor and forge a sweet bond that often lasts a lifetime. The bouquet of superior-quality gourmet chocolates and unique gift boxes are designed to feature the tradition of perfectionism nurtured at Celeste. As an experienced chocolatier with a global client base Celeste is committed to serving its customers with top-quality gourmet delights which are safe and healthy. The goal is to create fresh and delicious premium chocolate products for the global market.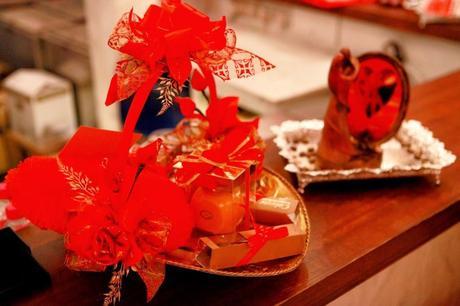 Celeste Valentine package having different heart shapes chocolates, biscotis etc.
Celeste has been in operation since 13 years and offers the most delectable variety of signature chocolates with flavors from across the globe. Lauded as the artisan of fine chocolates Celeste procures the finest quality of ingredients and indulges in exciting combinations flavors such as Chilly chocolates, Lavender truffles, Kaffir Lime chocolates, Raspberry pink pepper truffles and Chai chocolates which add to the succulent experience of chocolate lovers.
Celeste takes special care to procure a premium selection of top-grade & freshest ingredients – so that the melt-in-the-mouth chocolate experience keeps you craving for more and the lingering finish helps forge a sweet bond. The delicate natural flavors further add to the goodness of pure chocolate, making our designer collection a rare treat to savour.
Our goal is to create fresh and delicious premium chocolate products which will pamper the palate with authentic taste, impress with consistent intensity and charm with subtle nuances – leading to a perfect harmony of senses and a beautiful chocolate experience you have never savoured before.
Presently Celeste has four retail outlets in New Delhi Including Wazirapur, Ambience Mall, G K 2 and Pallavi Shopping Complex, Chanakyapuri. 
About Nidhi Bhagaria, Founder, Celeste Chocolates 
Nidhi Bhagaria is a dynamic entrepreneur who specializes in putting together succulent chocolates with innovative packaging. A pass out from modern school, she did her specialization in philosophy before going for her pioneering venture as a chocolatier.
In her journey overseas, she came across chocolate boutiques, and her love for chocolates fueled the idea of providing the Indian diaspora with designer handmade chocolates. This further led to her learning the art of chocolate making from Belgium known for pralines (i.e. chocolates filled with cream, nuts or rich dark chocolate, and covered with milk or white chocolate).
In 2000, she dabbled with making and selling to family and friends designer chocolates. Little did she know, that her hobby would start her advent into becoming India's first chocolatier.
Being from a Marwari background, her aesthetic sense and passion for chocolates made her try many innovative techniques and ideas to package and make boutique/specialised chocolates.
Today, she is proud to bring to India 150 flavours of chocolates and interesting concepts like liquid chocolates and chocolate roses with Celeste chocolates as a brand.
She tried to bring Celestial experiences to a person through their lifespan from when they are born to the time they have a child. We make customize chocolates for every occasion and budget.
Nidhi's expertise lies in creating a gourmet touch to each of these chocolates and making a set of unique flavours and tastes from the raw chocolate
The brand, which has been growing at a steady pace for the past few years, will now be eyeing almost 10 to 12 retail outlets in the next few years across India
Nidhi is not just growing as a enterpriser in the chocolate industry with Celeste, her brand is going to be an entrant in the confectionary industry as well. Celeste is going to offer gourmet cupcakes, gourmand pies, biscotti and nuts with their confectionary range.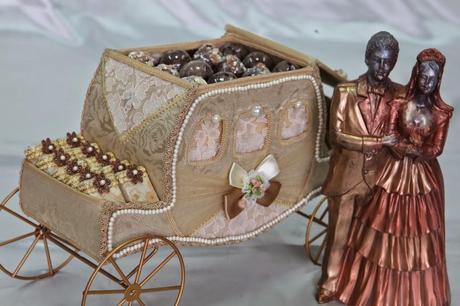 Chocolate Romancing Couple with decorative fabric cart full of chocolates
Disclaimer
This is official press release of
Celeste Chocolates. Please contact them directly for more information.